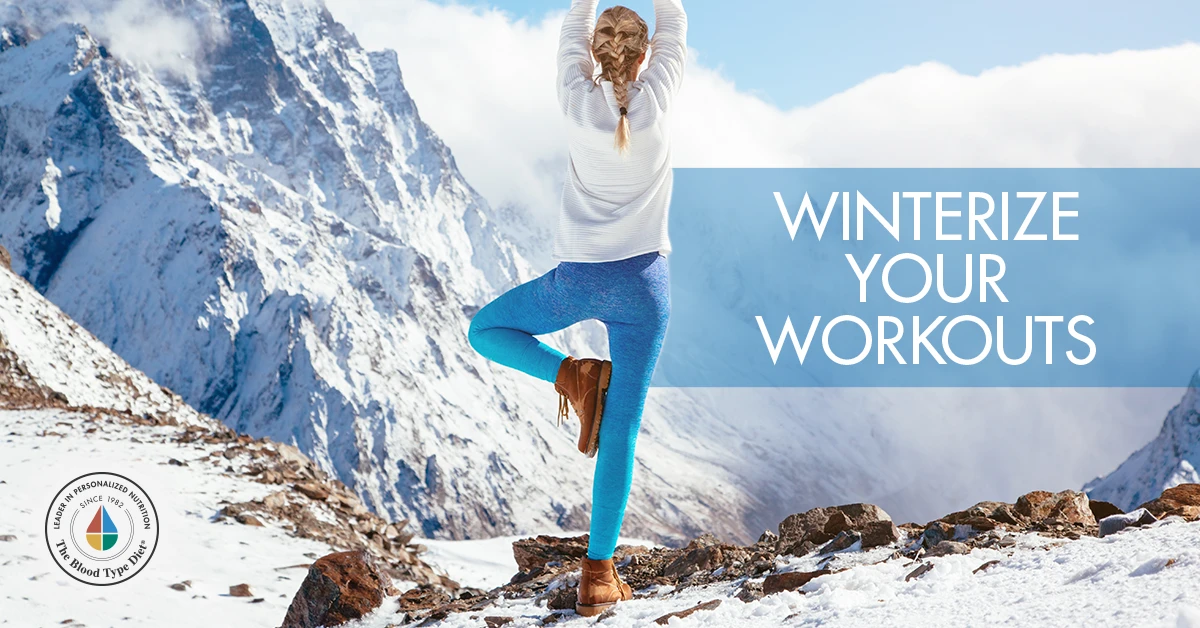 Temperatures are taking a nosedive, but that doesn't mean your workout routine has to. With a little motivation and the right winter gear, you can keep your exercise regimen running strong through even the coldest temperatures. And, if you prefer to keep your workout out of the elements, check out our tips for jazzing up indoor routines.
Outdoor Exercises
| | |
| --- | --- |
| | When exercising outdoors, you should wear layers. But, make sure to dress for temperatures 10-20 degrees higher than your thermometer reading. Although you might feel chilly at first, as you start moving, your body will heat up. |
| | Because it gets darker earlier in the winter, you should consider wearing reflective clothing, especially if you are running or biking on the roads. The reflective fabric will make you more visible to vehicles. |
| | Just because it may be cold doesn't mean you can't get a sunburn. Be sure to protect exposed skin with sunblock and wear sunglasses in bright sunlight. |
| | Don't forget your water bottle. As in hot months, it's important to stay hydrated — and at least now that it's winter, your drink will stay cold. |
| | Pro Tip: Be sure to wear winter gear appropriate for where you live. If you are exercising in an area with ice or snow, remember to wear non-slip shoes and watch your step on slick walkways. |
Indoor Exercises
| | |
| --- | --- |
| | Treadmills are a great option for staying fit even in inclement weather, but indoor running can get repetitive after a while. Take advantage of public spaces, like indoor tracks at schools and large shopping malls to vary your workout environment. |
| | Explore fitness classes for activities like yoga, pilates or kickboxing. Professional guidance can motivate you, provide opportunities for meeting new people and help you discover a new hobby. |
| | Individuals with different blood types benefit from different types of exercise. No matter your type, you should experiment with varying your routine. Step out of your comfort zone by trying a new "right-for-your-type" exercise. |
| | For people with limited time, there are a variety of fitness videos available online. Try to fit in a 30-minute workout before you leave the house in the morning or in the evening, to wind down after a stressful workday. |
Whatever "right-for-your-type" exercise you choose, try to stay active this winter. Cold temperatures shouldn't impede your health progress. After all, the benefits of fitness are never far out of reach — even the smallest activity will strengthen immune response and increase energy.
Other January 2019 Newsletter Articles
---