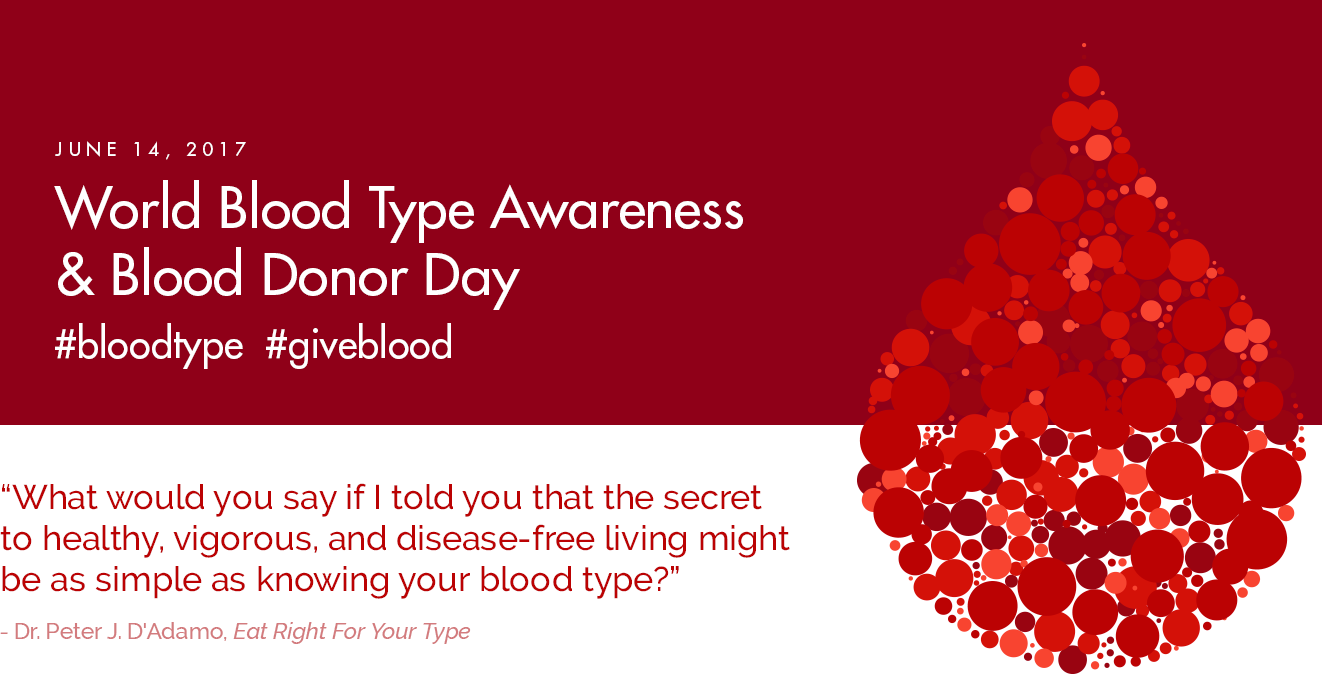 Today is World Blood Type Awareness Day! It is a crusade led by the World Health Organization who partner with the Red Cross to help people be aware of their blood type and to donate whenever possible to save lives. As followers of Dr. Peter J. D'Adamo's teachings, we know you are already aware of just how important blood type can be to your overall health. Make sure to spend the day spreading the importance of awareness so your friends and family can share in the health benefits, and possibly visit a Red Cross donation center so you can give life to those in need of transfusions.
For more information about our Blood Type Specific lifestyle programs, visit our Getting Started page! If you don't know your blood type yet, we have kits for under $10 that you can take from the comfort of your own home. If you have the capability to donate blood during this day of awareness, visit the Red Cross website to find the donation center closest to you!
Check back with our blog often to see the latest Blood Type Diet related news including recipes right for all blood types, educational articles about how to optimize your health and success stories from people who have experienced the benefits of a lifestyle tailored to your blood type.