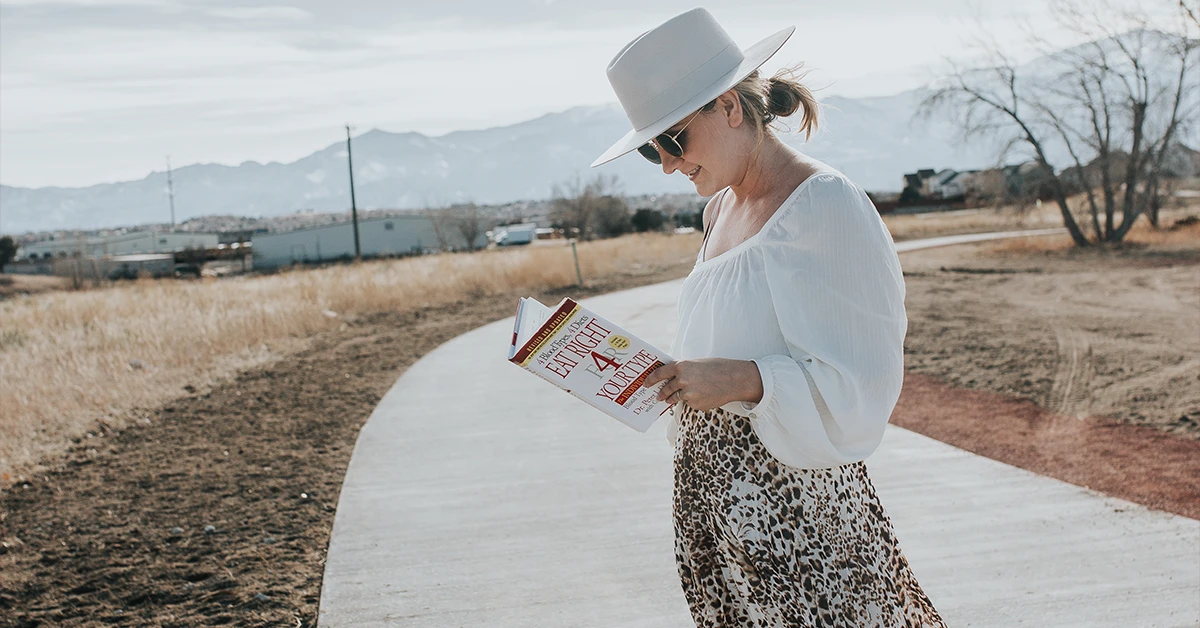 Given the COVID-19 pandemic, it's no surprise that our top trending topics in 2020-21 dealt with how to boost the immune system, how to lower stress and how to lose weight. As cooler weather approaches, bringing with it cold and flu viruses and fewer outdoor activities, all three subjects are still extremely relevant.
Whether you are new to our Personalized Nutrition blog or you're a longtime reader, it's a great time to catch up with some of the important health-related information we've shared in our most popular posts. Read on for a recap and handy links.
1. How can I boost my immune system?
It's a topic on everyone's mind. Whether it's new coronavirus variants, changing seasons or spending more time indoors, there are plenty of reasons we all want to keep our immune systems functioning at peak performance. But what isn't always clear is, "how?"
It's true that certain supplements, such as vitamin D, can definitely help (read more about the vital role of vitamin D in a healthy immune system), but one of the best ways to boost immunity is to watch what you eat. In other words, Eat Right 4 Your Type. Adding more Beneficials to your diet, especially at critical times when the immune system may be challenged, will help to lower the stress load on the body and let it do what it was designed to do – fight off any foreign invaders. Eliminating Avoids is also important. With so many holidays in the fall and winter seasons, sugary desserts seem to be, well …. everywhere! It's easy to tell yourself that an occasional "treat" is harmless and much deserved, and most of the time, it is. But when immune function is your primary goal, it's important not to eat or drink anything that may increase inflammation in the body, and that means avoiding Avoids. Learn more about how to strengthen your immune system naturally. And remember that you can quickly check the Avoids and Beneficials for your type (or anyone in your family) with our Official Blood Type Diet App.
2. How can I best reduce stress and keep it from affecting my physical health?
The past 20 months have been stressful for all of us. But even in non-pandemic times, stress plagues millions of people around the world. The "modern lifestyle" lends itself to long work hours, high expectations and social pressures — stresses that contribute to physical symptoms ranging from headaches and sleepless nights to more chronic, debilitating outcomes.
Finding healthy stress-relief mechanisms that work for you can be helpful. In April 2020, Martha D'Adamo shared some simple breathing techniques that many have found useful for relieving stress. And we can't say it enough that paying attention to what you eat – eating Right 4 Your Type – is critical to stress reduction, particularly given that stress (even short-term) can have a serious impact on the delicate microbiome of your digestive tract. When we shared 6 Tips for Managing Stress in Challenging Times, eating a healthy diet was, of course, tip #1.
Additionally, it's well known that exercise is an excellent way to reduce stress, but what many people don't realize is that different exercises work better for some blood types than others. For example, Blood Type Os benefit most from intense exercises that release the buildup of stress hormones in their systems. Blood Type As, however, naturally produce high levels of the stress hormone cortisol and therefore benefit most from calming exercises such as yoga and tai chi. Learn more about how to reduce stress by working out Right 4 Your Type.
3. What is the best way to lose weight and keep it off?
Weight loss is not a new topic. But it is one that has gotten a lot of attention recently. As pandemic restrictions ease and more people head back to the office and back to activities they enjoy, many are fully realizing the toll that the past year and half has taken on their bodies. It's easy to be in denial when you're at home wearing comfy sweatpants. But now many are dealing with the effects of stress eating and lack of exercise.
So, what is the key to lasting weight loss? As you might have guessed, it's all about what you eat. Understanding how your unique ABO profile (your blood type) reacts to certain foods differently than others is the first step towards uncovering the path to permanent weight loss. Learn more about the biochemical script coded within your blood type and how to use that information to eat Right 4 Your Type here. And once armed with this knowledge, you might be interested in reading more about our 10-Day Blood Type Diet Challenge to get you quickly headed in the right direction.


For more information about eating Right 4 Your Type with The Blood Type Diet®, including the benefits of a personalized nutrition program, exciting new recipes and other health and wellness topics, we invite you to subscribe to our newsletter and check our blog frequently. Bookmark the D'Adamo Personalized Nutrition Blog today.
---