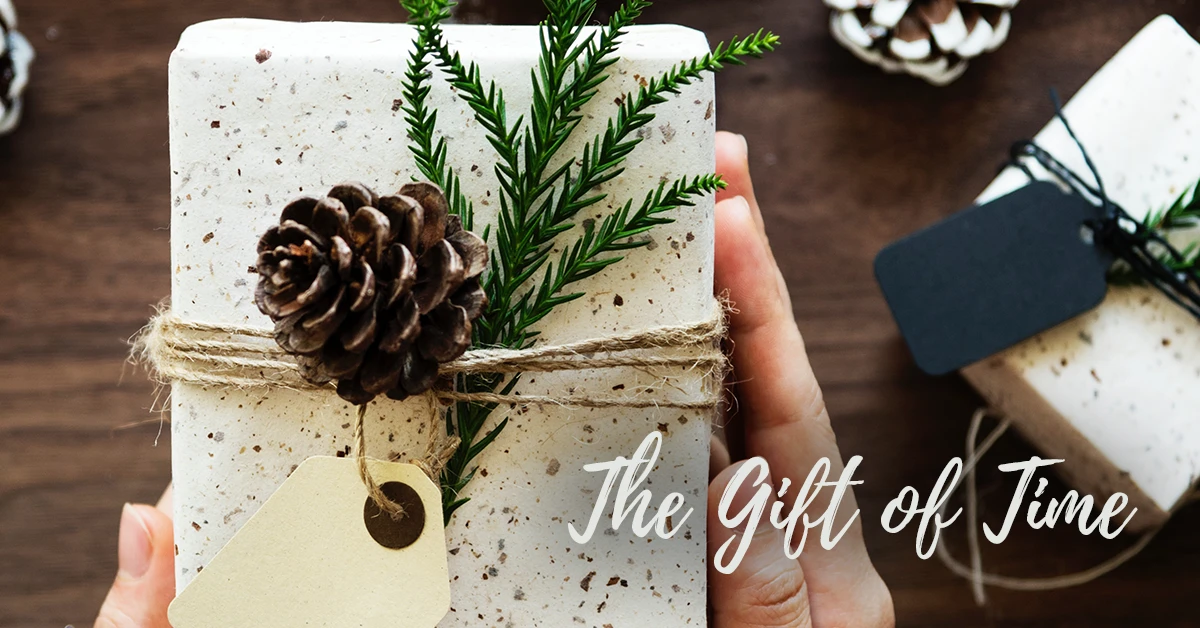 As we head into December, thoughts turn to holiday gifts. Marketers go into overdrive, bombarding us with ads about the most fantastic clothes, fragrances, jewelry, cars—if you can name it, it can be a holiday gift.
As I have gotten older, there's been a growing awareness about the tremendous pressure of giving the perfect gift as well as the sense of emptiness that this creates in me. When I think deeply about it, what is most special are the experiences and the time spent with those I love: a shared meal, going to a class together, spending an afternoon exploring a new area, a gift from the heart and the gift of time, which is such a precious commodity for us all.
This holiday season, I am going to put a premium on sharing time with those I love, which means making and taking the time to be with them--no rushing around or "sorry, I can't right now as I am so busy." It means stopping the over-commitments while valuing the invisible and the essential.
Each day of the month, I am going to do something with or for the people I love in my life. It might be as simple as a phone call to say hello to a friend I haven't spoken to in a while, sending a hand-written note of appreciation (no email!), scheduling time for a walk, a visit, or a baking session, rather than just rushing through the month to create the "perfect" holiday. It also means taking time for myself. Consciously breathing, some stretching, a hot bath and a quiet cup of tea are all ways I'll center and balance myself during an action-packed month.
Wishing you and all your loved ones, a month of shared moments, time well spent with each other (or yourself), and slowing down enough to have the deep experience of balance and connection as the world spins around us.
Festive and warm holiday wishes,
Martha D'Adamo
Other December 2018 Newsletter Articles