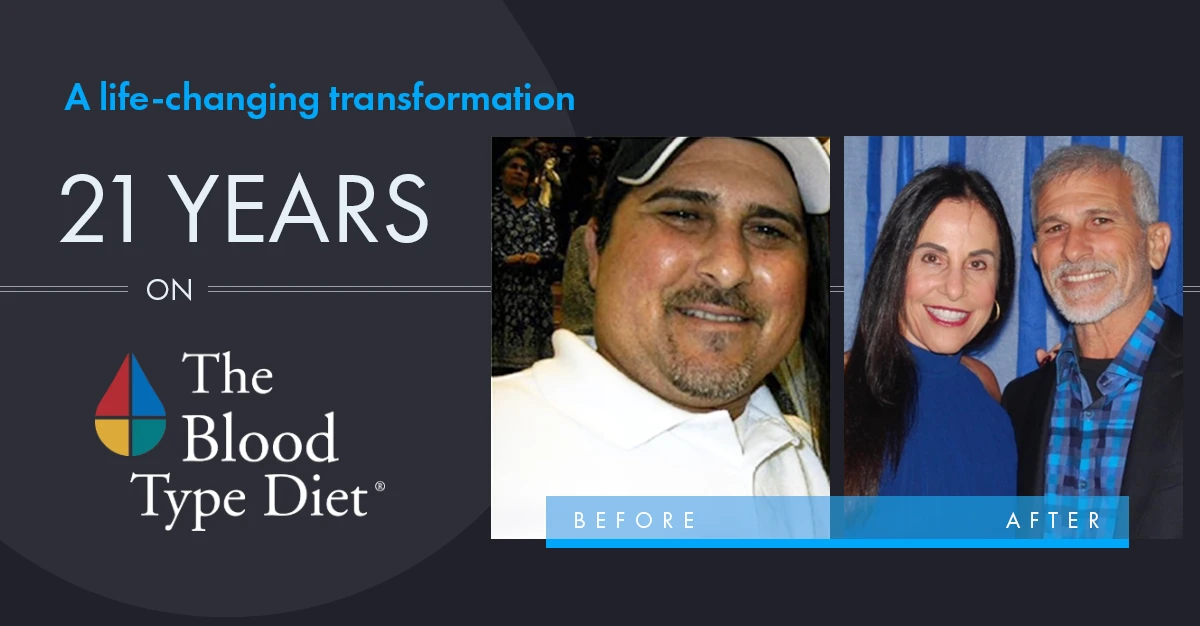 Original 2013 Interview:
Fourteen years ago, Stephen Martucci's nutritionist suggested that he start eating right for his O blood type. His father had died from stomach and pancreatic cancer at 50 years old, and Stephen didn't want to suffer the same fate. "I started educating myself about cancer and how cancer cells cannot live in an alkaline environment, and this was good enough at the time. But I've learned so much more about proper digestion of proteins and cell health since then," he says.
But Stephen found that another disorder would throw a wrench into his life – he was diagnosed with CIDP (Chronic Inflammatory Demyelinating Polyneuropathy), a rare disorder of the peripheral nerve characterized by gradually increasing weakness in the legs and arms. CIDP is caused by damage to the covering of the nerves, called myelin. As he was dealing with this disease, he found that the medications that he was taking weren't helping, and in his opinion they were making him feel worse. So, Martucci decided to take matters into his own hands, "I took my life back!" he says. By following his Blood Type O program, he was able to battle this disease, get stronger, and rebuild the damaged myelin in his system.
"I believe that had I not been living the blood type lifestyle prior to this condition, it would have led me to full-blown MS," he opines.
His interest in individualized health led him to make some changes in his life – Martucci decided to formalize his nutritional education and pursue a career as a health coach. He attended a program at the well-respected Institute for Integrative Nutrition and began seeing clients in his hometown, Hollywood, Florida. "Back when I started this lifestyle, and educating myself through Dr. D'Adamo's books, I knew this is what I wanted to do. I didn't plan on getting sick, but that is part of who I am today and what I preach and teach." The program that Martucci attended focuses on the bio-individuality of health and blood type as one of the integral components in an individualized lifestyle. "Everything that I had been living and learning before this school came to fruition through their lectures and programs. It made me realize that I am, and have been, on the right path."
As a health coach, Martucci instructs his clients to eat right for their type. "This is what I specialize in," he says, "and the results are awesome!"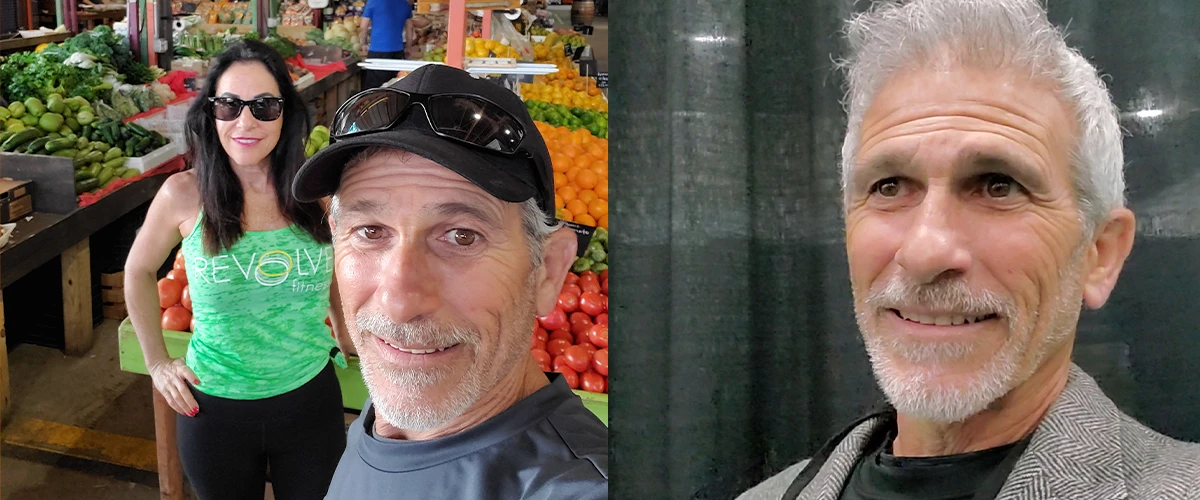 2020 Update:
In summary, tell us about your life since the original story was posted in 2013.
In the beginning, of course, it was hard, but persistence, discipline, patience and time has paid off, as I would say, there's a price to pay for everything.
How has The Blood Type Diet affected your life since the original story?
Life just keeps getting better; mentally, physically, and emotions are in check! It feels like I just keep getting stronger in all aspects of this life!
How do you stay motivated to keep with The Blood Type Diet?
Motivation is easy on a daily basis when you feel awesome from the food choices you made. There's no emotional discomfort in your brain waves, so thoughts and decisions come instinctively.
You said that as a health coach, you recommend your clients follow the Right 4 Their Type diet. Do you have any inspiring health transformation stories from your clients?
My better half; she's been on this lifestyle, following the Eat Right 4 Your Type diet, ever since she was diagnosed with breast cancer in 2011. She is a survivor that changed her lifestyle for the best version of herself. She went through surgery 6.12.2012 followed by chemo, and we changed the direction of that! Her 6-month check-ups are proven to be perfect going on almost 7 years. Even the doctor has mentioned, "whatever you're doing, keep doing it!" Her remission is still in check!
What advice do you/would you give someone just starting on The Blood Type Diet?
Have patience and discipline. It's a natural progression.