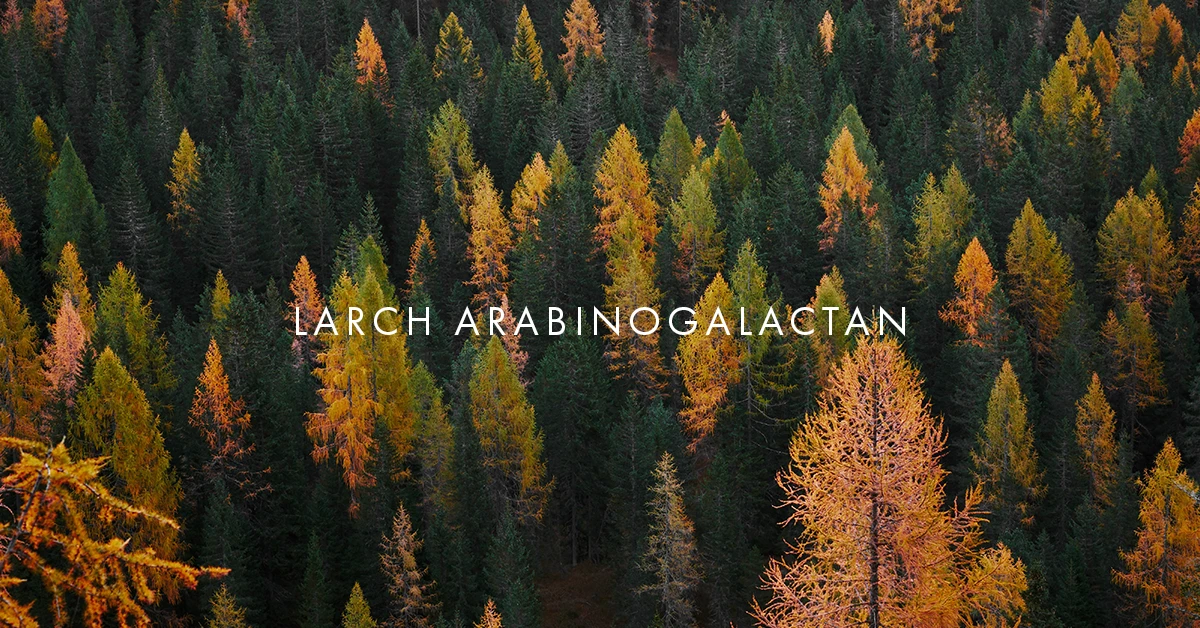 For centuries, we have turned to nature to remedy a variety of ailments. From tea tree oil to echinacea, many over-the-counter supplements derived from plants have become common household names. But some plant-derived "medicines" you may be less familiar with, even though they have tremendous healing power. Larch arabinogalactan, for example, has numerous health-enhancing benefits.
This natural substance comes from the wood of the western larch tree ( Larix occidentalis). It was introduced to the natural product industry more than two decades ago by Dr. Peter D'Adamo, author of Eat Right 4 Your Type, in the first scientific review of its health effects. Today, larch arabinogalactan can be found in several of his specially formulated supplements.
Learn more about this "power powder," its history and current uses.
All about larch
Larch has been used to defend against infections for hundreds of years. Many Native American cultures have a long history of using it to defend against the common cold, headaches and more.
Arabinogalactan is a fiber that can found in other plants, but is in especially high concentrations in the western larch tree, commonly found in the northern latitudes of North America. Belonging to the pine family, along with spruce, hemlock and cedar trees, the larch tree is unique in that its needles turn yellow and drop off in the fall, unlike its evergreen cousins.
Larch arabinogalactan is extracted from the larch tree, a renewable resource, through a process known as counter current extraction. It is typically refined into a light cream-colored powder. It has excellent stability and can withstand a variety of temperatures—ideal for use in dietary supplements. It's also water-soluble and, in powder form, mixes readily in water and juices. This makes it easy to administer, even to children. Many people find its slight pine-like scent and mild sweetish taste very pleasant.
Health benefits of larch
Larch arabinogalactan offers excellent health benefits, particularly when it comes to revving up the immune system response. It is believed to work by increasing the amount of healthy bacteria in the digestive system, which in turn stimulates the body's immune system.
Used to prevent or treat viral and bacterial infections, such as the flu, ear infections in children and the common cold, larch arabinogalactan is known to be an immune boosting powerhouse. A study originally published in Current Medical Research and Opinion in 2013 found that among 199 participants, the incidences of common cold were significantly fewer after taking larch arabinogalactan compared to a placebo.
This fiber-rich complex carbohydrate, larch arabinogalactan, also improves digestion. The positive effect it has on balancing the gut microbiome promotes colon and digestive health. It's a valuable addition to any diet!
Products containing larch powder
Many of Dr. D'Adamo's supplements have been formulated to include larch powder. ARA 6 - pure larch powder - contains the highest concentration. This fiber-rich, high-quality pharmaceutical grade larch powder acts as food supply for friendly bacteria (a prebiotic) to balance the gut microbiome, supports a strong immune system and helps enhance natural liver detoxification.
ARA 6 has been formulated to work with all blood types, which gives it big advantage over other immune-supportive supplements such as Echinacea. Larch arabinogalactan can be found in several Eat Right 4 Your Type supplements, and it's important to note that some of them are designed for specific ABO blood types. See below for the full list
For more information on larch-containing supplements that may be right for your specific needs, visit our free and trusted D'Adamo Supplement Advisor.
Products containing larch arabinogalactan: