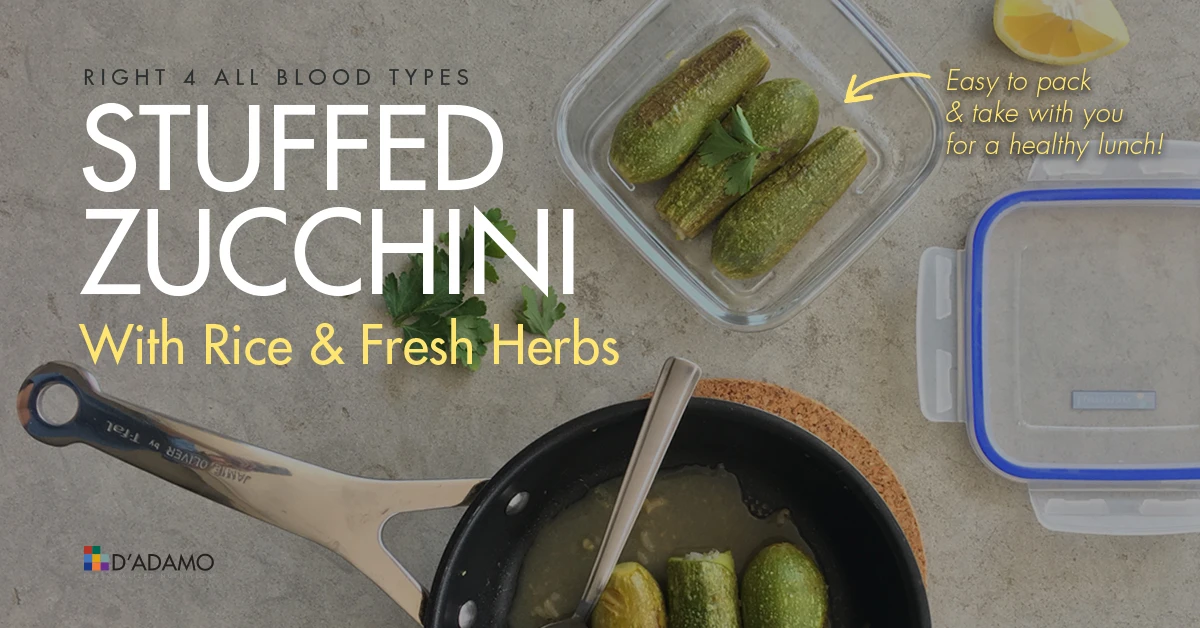 The summer brings warm weather and a wealth of beautiful vegetables along with it. Zucchini is a wonderful vegetable that can be cooked with literally any food, as a starter, a side or a main dish.
In the US and Europe zucchini can be found in both yellow and green varieties that run fairly large while in the Mediterranean region they are normally small, elongated or round. Fresh zucchini is available year-round in most supermarkets, with a peak period during summer months.
We have developed this rice stuffed zucchini, which can make for a delicious starter or main depending on how hungry you are. It is also easily packable to bring wherever you go, whether you want to enjoy at the beach, a park or even just your desk.
[ Serves 2 ]
Ingredients

6 small Mediterranean zucchinis or 2 medium sized zucchini
2 cups of rice
1 small onion
1 garlic clove
1 cup of fresh parsley
1 cup of fresh mint
The zest of a lemon
The juice of two lemons
A generous drizzle of extra-virgin olive oil
Sea salt

Directions

Prepare the vegetables. Wash the garlic, onion, zucchini mint and parsley. Peel the garlic and the onion, and then chop the onion in quarters. Pick the leaves off the mint and parsley.
Core the zucchini by holding firmly in one hand and inserting the corer straight through leaving less than half an inch at the end. Carefully rotate the corer from the edge inwards, then withdraw the zucchini flesh and reserve it.
Zest and juice the lemons.
In a food processor, mix the zucchini flesh, onion, garlic clove, mint, parsley and lemon zest until the mixture is smooth and well combined.
Rinse the uncooked rice for about a minute in a sieve over your kitchen sink, releasing some of the starch. Then drain. Cook the rice until tender.
In a bowl, mix the rice with the zucchini-herb mixture and season with some salt. Start stuffing the hollowed zucchini cases with a spoon. Do not over-pack them or the zucchini may break while cooking.
Heat 2 teaspoons of extra-virgin olive oil in a pan, over medium heat. Roast the stuffed zucchinis on all sides, until golden brown. Turn the heat down to low, add lemon juice and enough water to cover the zucchini half way up. Cover the pan and cook for 25 minutes.
Depending on the size and variety of the zucchini, test the zucchini with a toothpick to check the doneness, it should be tender.

Serving Suggestions

Eat the stuffed zucchini warm or cold
Dress the zucchini with some lemon juice, a drizzle of extra-virgin olive oil
Add a little kick with a sprinkle of paprika