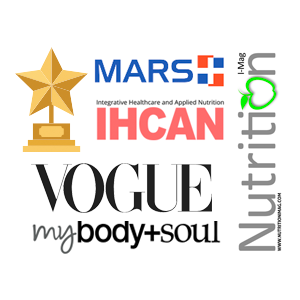 With September fast approaching, we took some time to reflect on the most exciting Blood Type Diet news from this past season. Check out highlights below.
Vogue reported on Victoria's Secret model Miranda Kerr, who has followed The Blood Type Diet since 2011. Kerr, a Blood Type A, said she uses BTD guidelines to maintain her slim physique and overall well-being.
After one month on the BTD, Harper's Bazaar beauty writer Anna Lavdaras extolled the diet in body+soul Australia. "All signs of brain fog and anxiety dissolved, and I felt energized from the second I opened my eyes in the morning," Lavdaras wrote. "My skin had never looked better, and my tightest of skinny jeans did up without a struggle for the first time in years."
The Blood Type Diet is far from new. In fact, here at D'Adamo Personalized Nutrition, we just celebrated our 20th anniversary (). But age aside, The BTD still made MARSPlus Blog's list of "5 New Popular Diets You Need to be Aware of."
Dr. Peter D'Adamo's revolutionary dieting software, SWAMI XP2 was named Nutrition iMag's Best Alternative Product/Service. "Imagine walking into your local bookstore, picking up a popular diet book, and watching it miraculously write itself for you in front of your very eyes," the publication wrote. "That's the power of SWAMI."
Our supplement Live Cell (O, A, B/AB) was named True Health's Best Vitamin/Mineral/Supplement. Like salad in a capsule, Live Cell is a blend of key nutrients derived from sprouted greens. This formula will help even the most vegetable-adverse eaters hit their daily recommended servings.