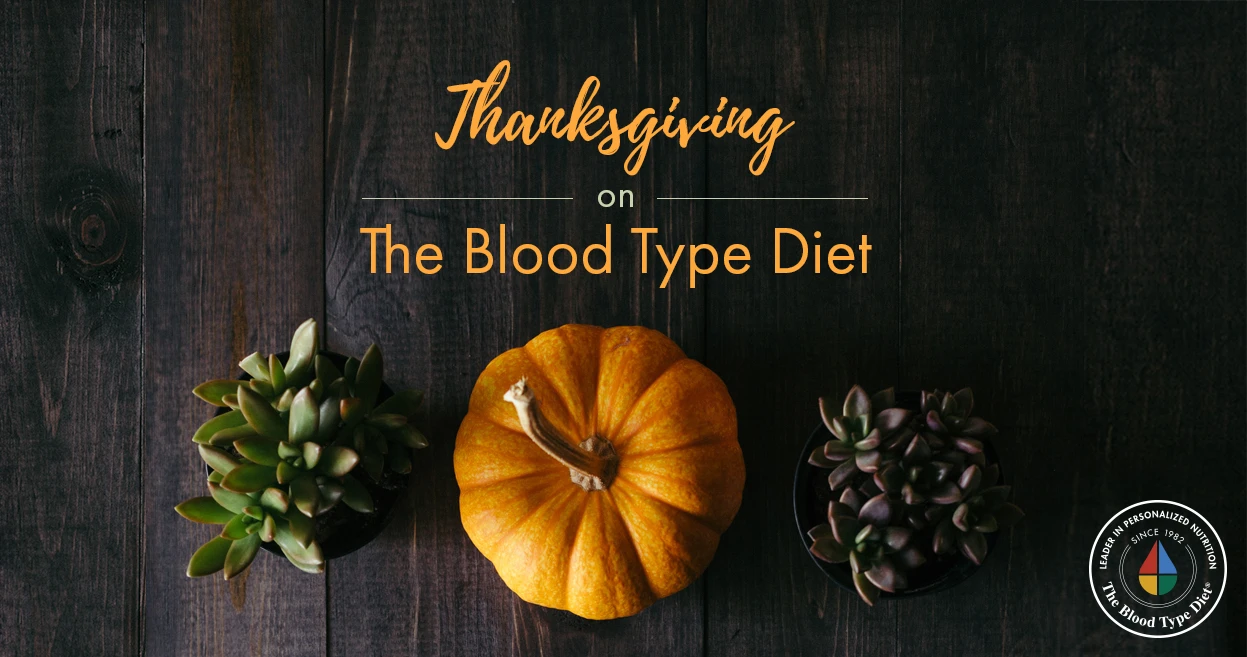 We celebrate Thanksgiving with many traditional dishes, including turkey, cranberry sauce and green bean casserole. With so much to prepare, it can be hard to ensure that you are cooking right for all blood types at the table. That's why we've created this guide featuring the most common Thanksgiving foods along with alternatives to some dishes that may be avoids.
| | |
| --- | --- |
| | According to a survey conducted by the National Turkey Federation, 88 percent of Americans eat turkey on Thanksgiving. Thankfully, turkey is right for all blood types so you can enjoy this classic dish while still being compliant on the Blood Type Diet. |
| | Cranberry sauce is the ultimate Thanksgiving condiment. Featuring the healthy cranberry as the main ingredient, this sauce is right for all blood types. |
| | The Thanksgiving turkey would not be complete without a flavorful stuffing. We've created a wonderful, easy-to-make recipe that can be easily adapted to each blood type. |
| | White potatoes are an avoid for Types A and O. Try experimenting with some right-for-all-types alternatives to the classic mashed potato, such as broccoli, celery root and parsnips. |
| | Brussels sprouts are right for all types and can be prepared in a variety of healthy and delicious ways for a great addition to the Thanksgiving table. |
| | A traditional sweet potato dish is prepared with sugar, molasses or marshmallows. Sweet potatoes happen to be an avoid for Type A's, so for a similar right-for-all-types dish, try replacing them with butternut squash. |
| | The right-for-all-types green bean casserole has been a popular Thanksgiving side dish for decades. For a fresh take, consider our right-for-all-types Greens and Beans salad. |
| | Eating corn is typical on Thanksgiving but it's an avoid for three out of the four blood types. Consider limiting it this holiday. To enjoy the traditional flavors of cornbread without the negative side effects, check out our No-Corn Cornbread recipe. |
| | Pie is a classic Thanksgiving dessert. Usually prepared with pumpkin or sweet potatoes, try our alternative right-for-all-types squash pie. |
Despite your best efforts, you may still find yourself overeating or consuming avoids on Thanksgiving. To reduce the negative repercussions of less-than-ideal holiday eating practices, take Deflect, specifically designed for each blood type to block any harmful lectins consumed.