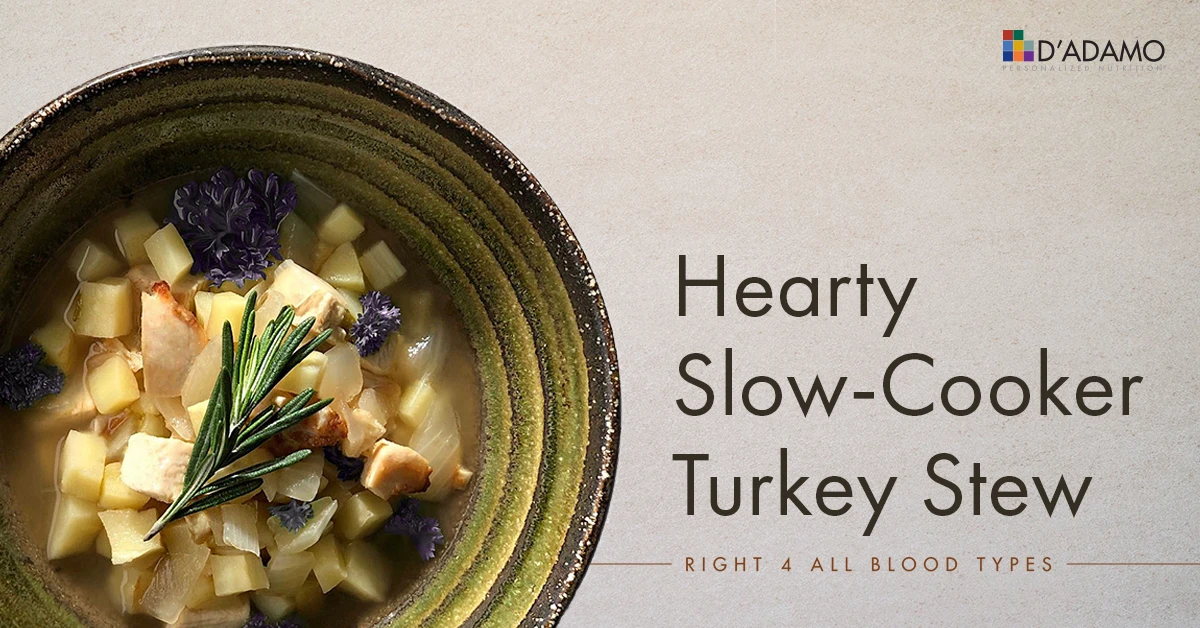 What's better than ending a cold winter day with a delicious home-cooked meal? One that's ready to eat as soon as you get home. Prep our delectable turkey stew in the morning, set your slow cooker on delay, and you'll be welcomed back in the evening by the smell of homemade dinner ready to serve.
Ingredients:
2 teaspoons olive oil
1 pound turkey breast
2 cups onions, diced
2 cups parsnips, diced
2 large sprigs fresh rosemary
4 large sprigs fresh thyme
1 cup water
1 cup vegetable stock*
4 cups red kale, torn
Instructions:
Preheat slow cooker to medium heat.
Heat olive oil in a large skillet over medium heat, and brown turkey breast on all sides. Remove turkey from the pan and set aside.
In the same skillet, sauté onion and parsnips for 3 to 4 minutes. Remove vegetables from pan and add them to bottom of slow cooker. Place turkey breast on top of vegetables, then add rosemary and thyme.
Pour water and stock onto bottom of skillet to deglaze, scraping up all the bits. Pour liquid and bits over turkey in the slow cooker and cover.
Let cook 1 hour, then add kale and cook 1 additional hour.
Serve warm.
Other March 2019 Newsletter Articles