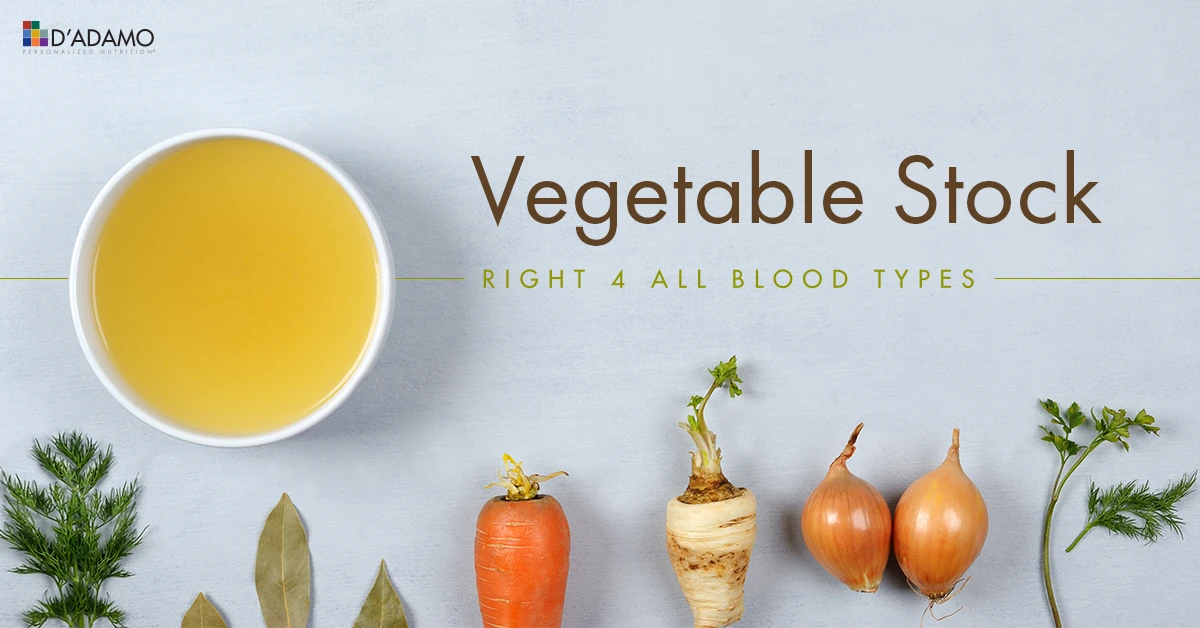 Ingredients:
2 teaspoons olive oil
2 onions, chopped
1 celery root, peeled and chopped
3 large parsnips, peeled and chopped
3 large carrots, peeled and chopped
3 tomatoes, halved*
2 fennel bulbs, chopped
4 quarts water
3 bay leaves
1 clove garlic, peeled
5 sprigs parsley
5 sprigs thyme
2 teaspoons sea salt
*Remove for Types A and B
Instructions:
Heat olive oil in a large stockpot over medium heat. Sauté onion, celery root, parsnips, carrots and fennel for 8 to 10 minutes, just until tender. Add water and remaining ingredients, and bring to a boil. Reduce heat to low, cover and cook for 30 minutes. (Vegetable stock has a quick cooking time because vegetables give up their flavor quickly, as opposed to meats and bones.)
Strain stock into a clean pot, and store in the refrigerator for 3 to 5 days or in the freezer for 2 to 3 months.
---