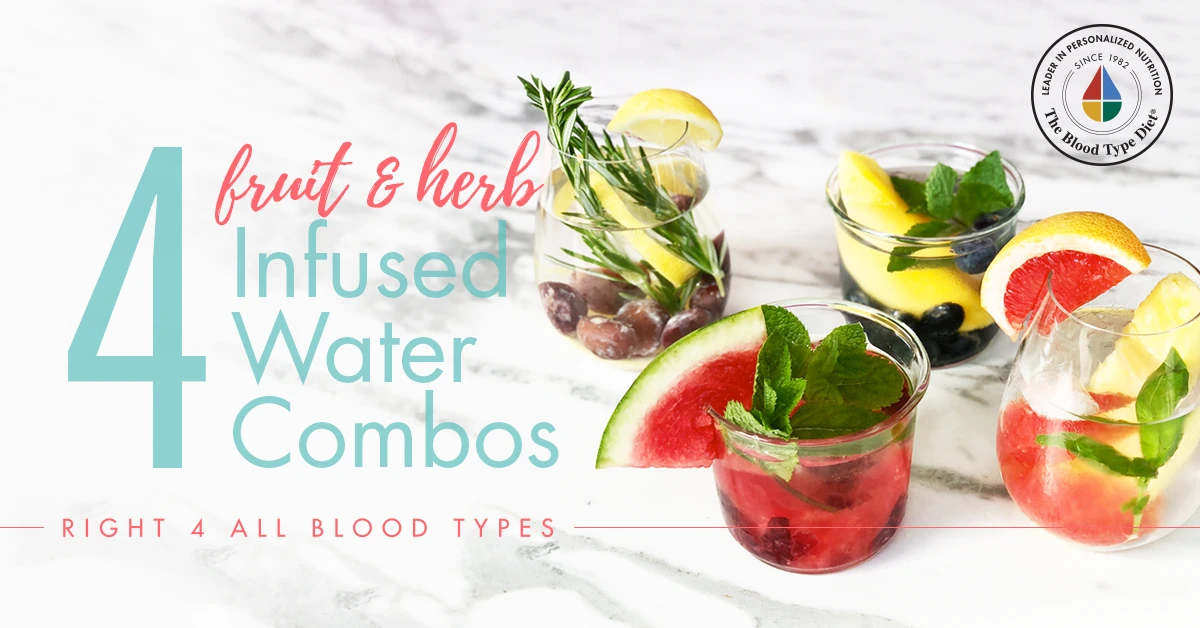 Drinking water is always important, but the hot days of summer make this healthy habit even more of a necessity. While some people have no problem drinking their daily recommended servings, others find it difficult.
To make hydrating as easy and exciting as possible, we created infused waters flavored with the best fruits for each of the four blood types. With these recipes in your repertoire, getting your hydration will be simpler — and more interesting — than ever.
Chill the waters ahead of time and take them with you in chemical-free bottles so these healthy, vibrant flavors are never far from your reach.
Other July 2018 Newsletter Articles