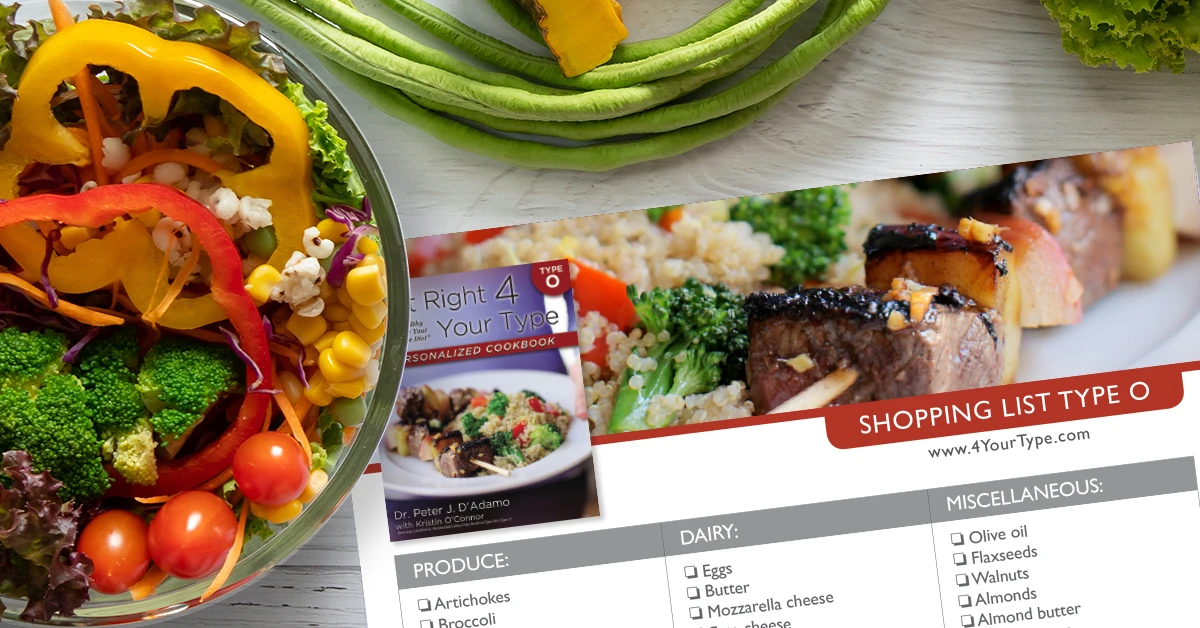 It can be hard starting a new diet, and actually sticking to it, so we are making it as simple as possible!
We've created downloadable Weekly Shopping Lists for ease of reference, but keep in mind, they do not contain the entirety of the food lists for each blood type, just our suggestions to get you ready for the week! Click on the appropriate blood type below, to print out the list and use it as a guide to navigating the aisles at the grocery store.
Many diets are unnecessarily restrictive of what you can and can't have, which can make meals repetitive and boring. Luckily, we have Personalized Cookbooks for each individual blood type! Our official cookbooks are designed to meet your unique nutritional needs, providing you with easy-to-prepare recipes that maximize flavor and minimize prep time. We even feature new recipes on our blog often!
If you want to create shopping lists for your family but you have multiple blood types, download the only Official Blood Type Diet App, which allows you to make shopping lists and check recipes for multiple blood types!
The complete food lists for each blood type, are in the app, in Dr. D'Adamo's best-selling book Eat Right 4 Your Type and in our pocket-sized Food, Beverage and Supplement Lists.
---