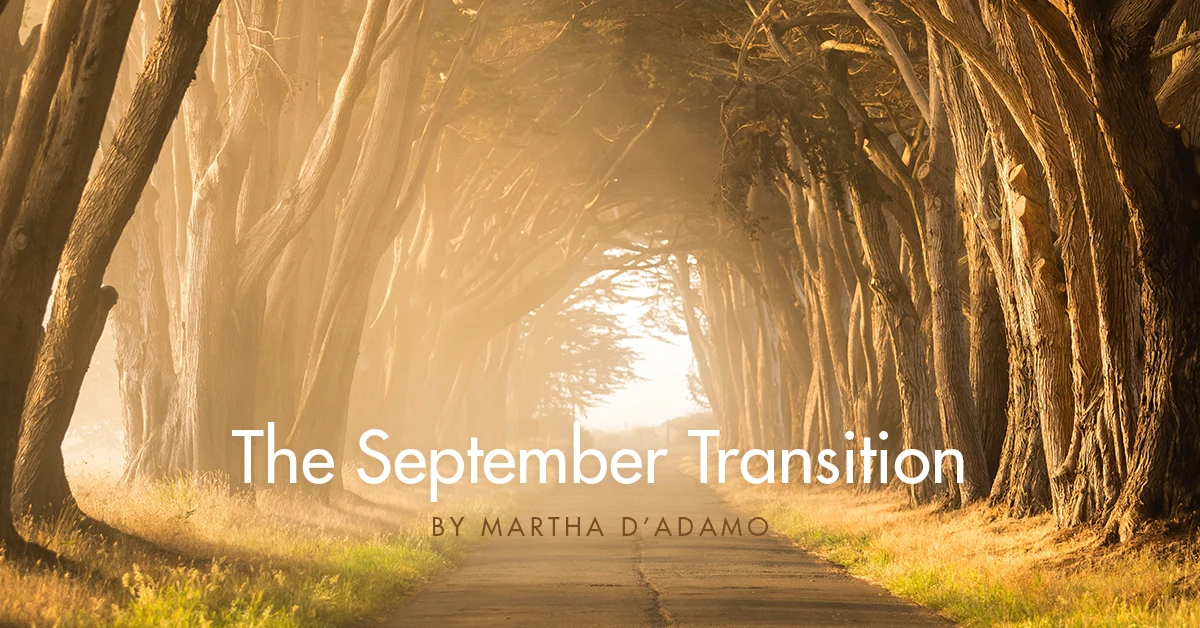 September greetings to all. August came and went at the speed of light. Transitions abound as the school year gears up; shifts and classes at the COE begin; our younger daughter, Emily, starts naturopathic school; and we are helping our older daughter, Claudia, move into a terrific new apartment and begin a new chapter in her life. Throw in some kayaking, bird sightings (we have a bald eagle on the lake!) and our busy work schedules, and the season is an action-packed time for our family.
I have always loved September. Not quite summer or fall, the steady passage into cooler weather mirrors the many other changes that define this time of year. At NAP/DPN, we have been made whole again by our fantastic new building owner. All the damages from the flooding that affected our company in the winter months have been repaired. Beyond our own offices, the new owner is redesigning the lobby, parking lot and exterior of our building. This progress reinforces my belief that even seemingly negative circumstances can strengthen us — if we choose to embrace the opportunities they offer.
We have a couple of new products on the way, and over the next few months, I'll be sharing the updates with you. Currently, we are celebrating the return of Peter's writing with the launch of his new blog, where he will cover topics ranging from philosophy to product ingredients, legislation, his own musings and possibly a little VW restoration along the way. I am overjoyed to be able to share his deep thinking, humor, sage advice and wisdom.
September opens the opportunity for us to create a new routine. Whether you are looking to adjust your schedule, diet, exercise program or habits, there's valuable info in this issue of our newsletter to support these efforts.
For additional inspiration, here's an excerpt from a beautiful poem entitled For a New Beginning from my favorite poet and philosopher, John O'Donohue.
Awaken your spirit to adventure;
Hold nothing back, learn to find ease in risk;
Soon you will be home in a new rhythm,
For your soul senses the world that awaits you.
Welcome to September!