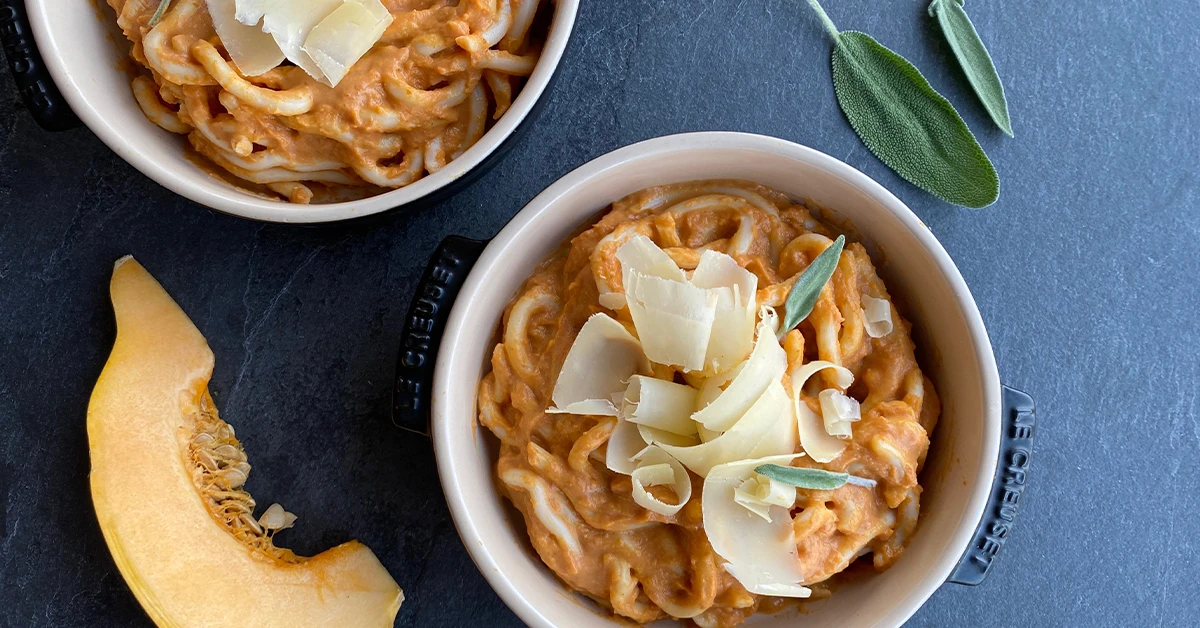 Sage and squash are a classic comfort food combination, making this delicious recipe a perfect way for warming up on chilly autumn days. Featuring harmonious seasonal ingredients, this Squash & Sage Noodles recipe is easy to make and right 4 all types!
The Blood Type Diet made easy
Find more nourishing recipes like this in Dr. Peter D'Adamo's Eat Right 4 Your Type Personalized Cookbooks. Each book features chef-formulated recipes designed specifically for your blood type. Make meal planning stress free with delicious and easy to follow personalized recipes.
Check food values, in-depth food analyses and access to even more recipes for each blood type and secretor status with Dr. Peter D'Adamo's TypeBase Food Values. Coded by the doctor himself, it's a free resource that makes following The Blood Type Diet easy.
Our Official Blood Type Diet App keeps all the blood type diet information you need at your fingertips. Check food values for you or common foods for the whole family, create a food shopping list you can email to yourself, and get supplement recommendations and access to categorized recipes.
---
Serves 4
Ingredients:
1 tbsp olive oil
2 garlic cloves, finely sliced
1 small shallot, finely minced
4 sage leaves, and extra to garnish
1 tbsp paprika
1½ cups cooked squash, mashed
2 tbsp smooth almond butter
1 tbsp tamari*
½ cup almond milk**
4 portions of rice noodles of your choice
Pecorino cheese, grated
*Tamari is an Avoid for Type O non-secretor. Substitute 1 tsp sea salt.
**Almond milk is an Avoid for Type O non-secretor. Substitute rice milk.
Instructions:
In a large pan over medium heat, warm the olive oil and sweat the garlic and shallots until translucent.
Add the sage leaves and paprika and stir for about 2 minutes.
Add the mashed squash, almond butter, tamari (if using) and mix well until combined to a smooth and fluid paste. Discard the sage leaves.
Optional: transfer the sauce to a blender and pulse on high for a couple of minutes for a velvety texture and return to the pan.
Cook the rice noodles according to package instructions, drain and transfer to the sauce in the pan. Lower the heat to medium-low, add the milk (use as much as you wish to reach desired consistency) and mix until the milk is well combined and noodles nicely coated in the sauce.
Serve warm, topped with some grated Pecorino and a little chopped sage if desired. Enjoy!
---