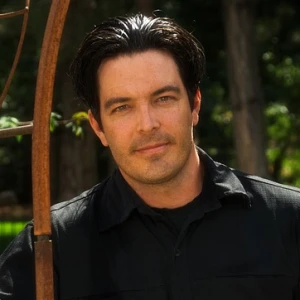 Blood Type: B
Middle Aged Male
Conditions Improved: Digestive/Immune/Weight Loss/Energy
For the past couple of years I had been struggling with what I felt was an immune deficiency, constantly battling recurring bouts of bronchitis, colds, flu, etc. Things finally reached a head when I was diagnosed with a hiatal hernia, and was told that the only way to control it was through medication. Seeking alternative methods of control, I visited an acupuncturist who recommended that I try this diet – if nothing else, but to aid my digestion.
Before reading Eat Right for Your Type, I was eating chicken four to five times a week: roast chicken, chicken soup, chicken sandwiches…well, you get the idea. I thought it would be difficult to cut chicken out of my diet, but I started eating lamb in its place. While I didn't start this diet to lose weight, I lost about ten pounds in two weeks, and this is without following the recommended portion size.
The best thing, however, is that my overall health has improved. I no longer go through the day feeling like a slug and people tell me they can see the difference in my energy level. I am now down to a weight of 142 pounds, the same as when I graduated college. This is without even attempting to cut back on calories. While I was never considered overweight, people tell me they can see a big difference in my weight.
The most amazing part is that now my body feels that it can fight off common ailments. Used to be that when I started getting a cold, there was no way to avoid it. Then I would be in bed for a few days. The last couple of times I started getting sick, I expected to wake up the next day feeling terrible. Amazingly, I would wake up and my symptoms had all but disappeared.
Even with the results that I've gotten, some people are still skeptical. But who cares, I say! I feel great and I won't have to worry about my belly hanging out when we go to Hawaii on vacation!