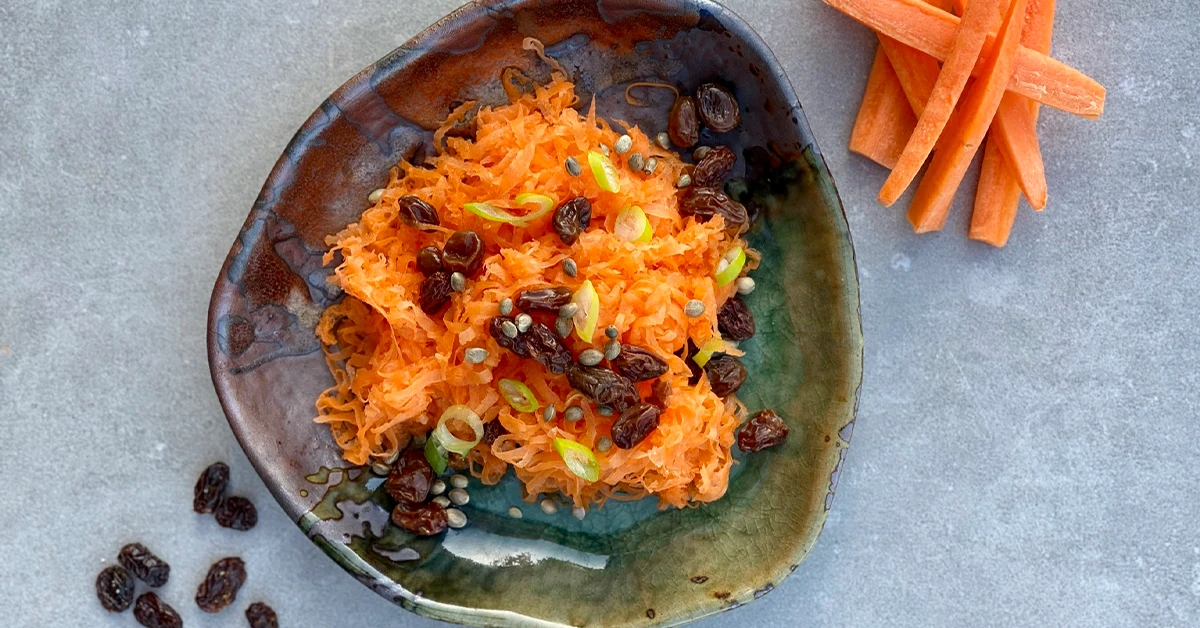 Salads don't need to be boring! This recipe looks to the Mediterranean for tasty inspiration and new flavors. Our Moroccan carrot salad is on the sweet side, and pairs very well as a side for a spicy or meaty dish.
The Blood Type Diet made easy
Find more nourishing recipes like this in Dr. Peter D'Adamo's Eat Right 4 Your Type Personalized Cookbooks. Each book features chef-formulated recipes designed specifically for your blood type. Each recipe is easy to follow and delicious, making meal planning stress free.
Check food values, see in-depth food analyses and access even more recipes for each blood type and secretor status with TypeBase V. Programmed by Dr. Peter D'Adamo himself, our food values lookup tool is a simple to use resource that makes following the Blood Type Diet easy.
Our Official Blood Type Diet App keeps all the information you need at your fingertips. Check food values for you or common foods for the whole family, create a shopping list you can email to yourself, get supplement recommendations and access categorized recipes.
---
Serves 4
Ingredients for the salad:
16 oz carrots, grated
1 grapefruit, zest and juice
¼ cup raisins, soaked in warm water
1 lemon, juice
1 tsp paprika
½ tsp cumin, ground
1 tsp agave syrup
4 tbsp olive oil
½ tsp sea salt
1 tbsp hemp seeds
1 tbsp spring onion, finely sliced
2 tbsp parsley, chopped (optional)
Instructions:
In a bowl or shaker, mix together the grapefruit zest and juice, lemon juice, paprika, cumin, agave syrup, sea salt and olive oil.
Add the carrots (and parsley if using), mix well. Sprinkle the raisins, hemp seeds and spring onion and serve immediately.
Tips:
Food prep: Grated carrots without dressing can keep a couple of days refrigerated in an airtight container. If you like this salad, why not double up portions for the rest of the week?
Picnic packing: This salad will hold well for a day out, but to keep the crunch, pack the dressing separately and mix before eating.
For a hearty bite, why not add toasted walnut to this salad?
---