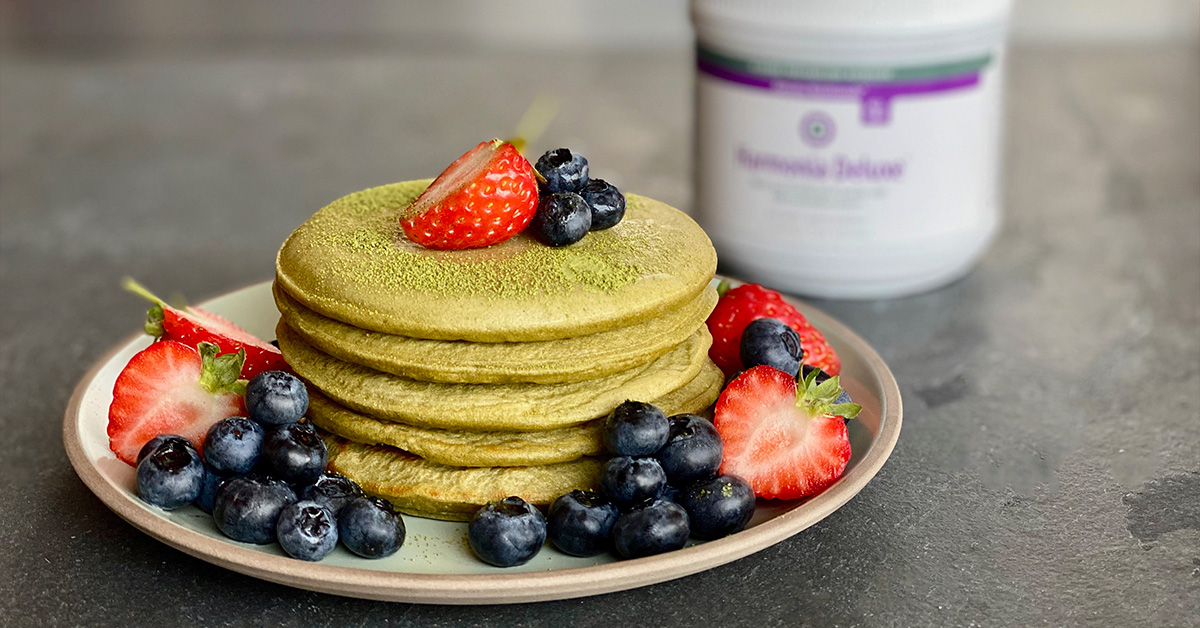 Enhanced with matcha and our Harmonia Deluxe Greens powder, these pancakes are tasty and more nutritious than your average flapjack. Matcha is well known for its health benefits, including antioxidants and immune system support. Dr. Peter D'Adamo's Harmonia Deluxe Greens powder is a handy way to incorporate fruits and vegetables when fresh produce is not available — and great for supplementing the diets of picky eaters. This twist on a classic breakfast could be a new favorite.
The Blood Type Diet made easy
Find more nourishing recipes like this in Dr. D'Adamo's Eat Right 4 Your Type Personalized Cookbooks. Each book features chef-formulated recipes designed specifically for your blood type. Make meal planning stress free with delicious and easy to follow personalized recipes.
Check food values, get in-depth food analyses and access even more recipes for each blood type and secretor status with Dr. D'Adamo's TypeBase Food Values lookup tool. Coded by the doctor himself, it's a free resource that makes following The Blood Type Diet easy.
Our Official Blood Type Diet App keeps all the details you need at your fingertips. Check food values for you or common foods for the whole family, create a food shopping list you can email to yourself, get supplement recommendations and access categorized recipes.
---
Serves 2-4
Ingredients:
1 tsp matcha
¾ cup almond milk*
1 cup spelt flour**
1 tbsp agave syrup
1 egg
1 tbsp ghee + extra for greasing
1 tsp Harmonia Deluxe Greens
1 tsp baking powder
Syrup to drizzle***
*Almond milk is an Avoid for Type O non-secretor. Substitute rice milk.
**Spelt flour is an Avoid for Type O non-secretor. Substitute rice flour.
***Agave syrup is Neutral for all types.
Maple syrup is Neutral for Types A, B, AB secretor and O secretor, but an Avoid for Types O and AB non-secretor.
Proberry 3 Liquid is a right 4 all types berry syrup and is rich in antioxidants for immune system support.
Instructions:
In a mixing bowl, gently stir the matcha into the milk and dissolve.
Mix in the rest of the ingredients until combined to a thick batter.
Place a non-stick pan over medium heat. Lightly grease with some ghee and pour in 1 ladle of batter. Allow the pancake to cook, when bubbles form at the surface, flip and cook the second side until golden. Proceed until you use up all of the batter.
Enjoy with right for your type fruits and syrup.
---