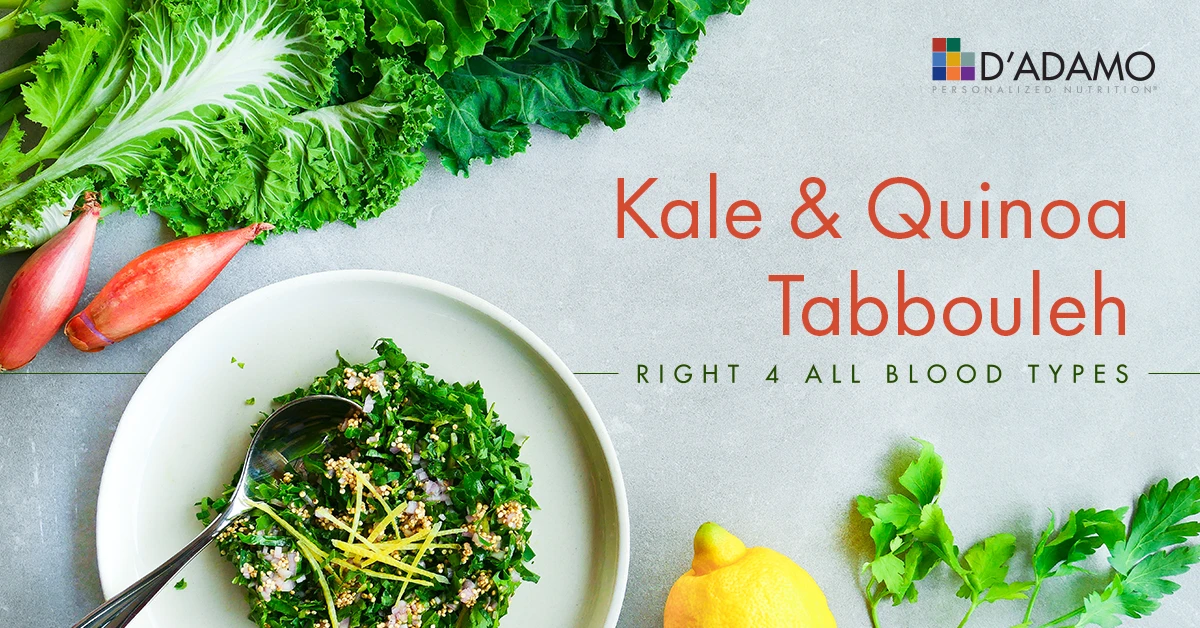 A superfood salad doesn't get better than this kale & quinoa tabbouleh. Simple to make, it's a fresh and summery dish. We suggest enjoying it on its own as part of a tapas-type dinner, or as a side to roast chicken, grilled fish or roasted veggies.
---
Makes 2 servings
Ingredients:
4 cups kale, finely chopped

2 cups flat leaf parsley, finely chopped

1 cup mint, finely chopped

1 cup quinoa

The juice and zest of 2 lemons

1 small white onion, finely minced

⅓ cup olive oil

Salt to taste

1 tsp paprika, optional
Instructions:
Put the onion, a pinch of salt and lemon juice in a bowl, and let sit for at least 10 minutes.

In a non-stick pan, dry toast the quinoa over medium-low heat for 3 to 4 minutes, and allow to cool.

Mix the kale, parsley, mint and quinoa with the lemon zest, onion and lemon juice (and paprika if using) in a large bowl until well combined.

Mix in the olive oil right before serving.
TIP: Add chia seeds for additional crunch and texture!
---