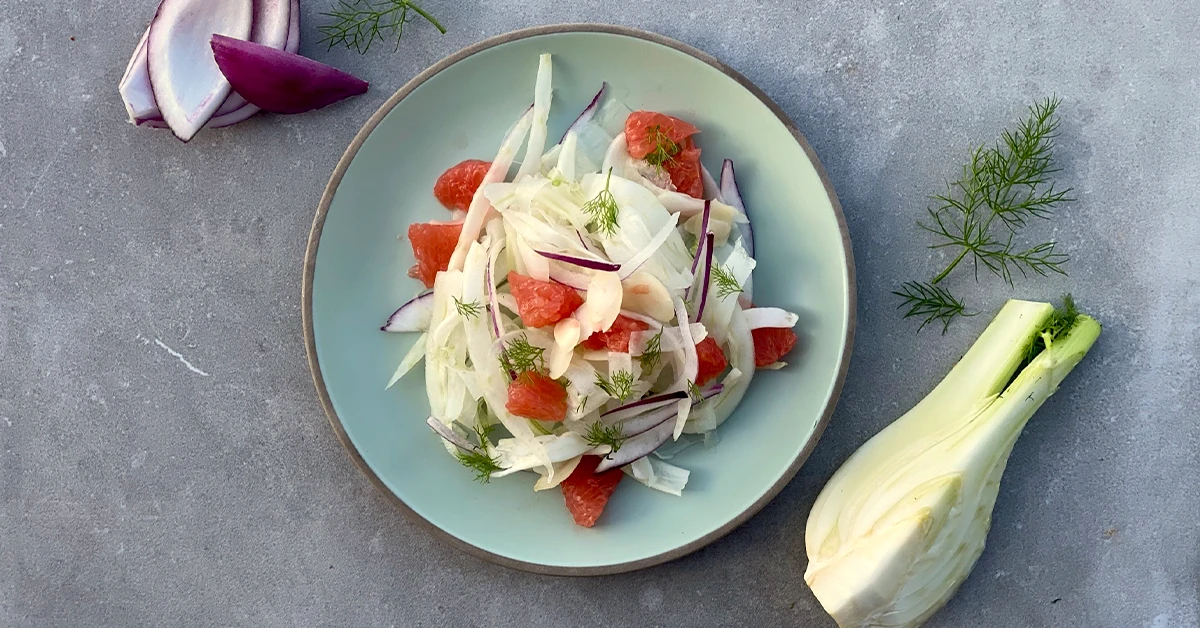 Inspired by a classic Sicilian flavor combination, this light fennel & citrus salad works great as a side dish. From summer to winter, it pairs well with fish and chicken or will refresh a meaty stew. This salad will keep its shape well, making it a great picnic accompaniment.
The Blood Type Diet made easy
Find more nourishing recipes like this in Dr. Peter D'Adamo's Eat Right 4 Your Type Personalized Cookbooks. Each book features chef-formulated recipes designed specifically for your blood type. Each recipe is easy to follow and delicious, making meal planning stress free.
Check food values, see in-depth food analyses and access even more recipes for each blood type and secretor status with TypeBase V. Programmed by Dr. Peter D'Adamo himself, our food values lookup tool is a simple to use resource that makes following the Blood Type Diet easy.
Our Official Blood Type Diet App keeps all the information you need at your fingertips. Check food values for you or common foods for the whole family, create a shopping list you can email to yourself, get supplement recommendations and access categorized recipes.
---
Serves 4
Ingredients:
2 fennel bulbs, very finely shaved
1 grapefruit, peeled and chopped
1 red onion, finely sliced
3 lemons, juice
1 tsp sea salt
3 tbsp olive oil
½ cup dill, chopped
¼ cup almonds, flaked
Herbs of your choice, like parsley or chives (optional)
Instructions:
In a bowl, pour lemon juice over the red onion slices to completely submerge. Refrigerate for 15 minutes minimum. Drain, reserving half of the liquid.
In a large bowl, mix fennel shavings with the marinated onion slices, chopped grapefruit, reserved lemon juice, olive oil and sea salt until well combined.
Transfer the fennel slaw onto plates, top with dill (and additional herbs if using), sprinkle with flaked almonds and serve!
Tips:
To finely shave the fennel, we suggest carefully using a mandoline slicer, with the grip attachment.
An ice-water bath will keep the fennel shavings crunchy until you are ready to mix and serve the salad. Pop them in a bowl of ice and water on the counter for ten minutes and drain before using. Don't be surprised if they curl up. Shavings will also keep for 24 hours in a covered bowl of water in the fridge. You can use this technique for other firm vegetables, like carrots, radishes and celery.
Soaking the red (or white) onion in the lemon juice will remove any "oniony" flavor and cure them, making them very crunchy, and easier to digest. They can keep marinated for 4 to 7 days refrigerated. They are great to use as toppings over salads, grilled meats or tacos/sandwiches.
Mix the salad well before serving, the juices of the grapefruit will blend nicely with the simple lemon-olive oil, adding sweetness and freshness.
---