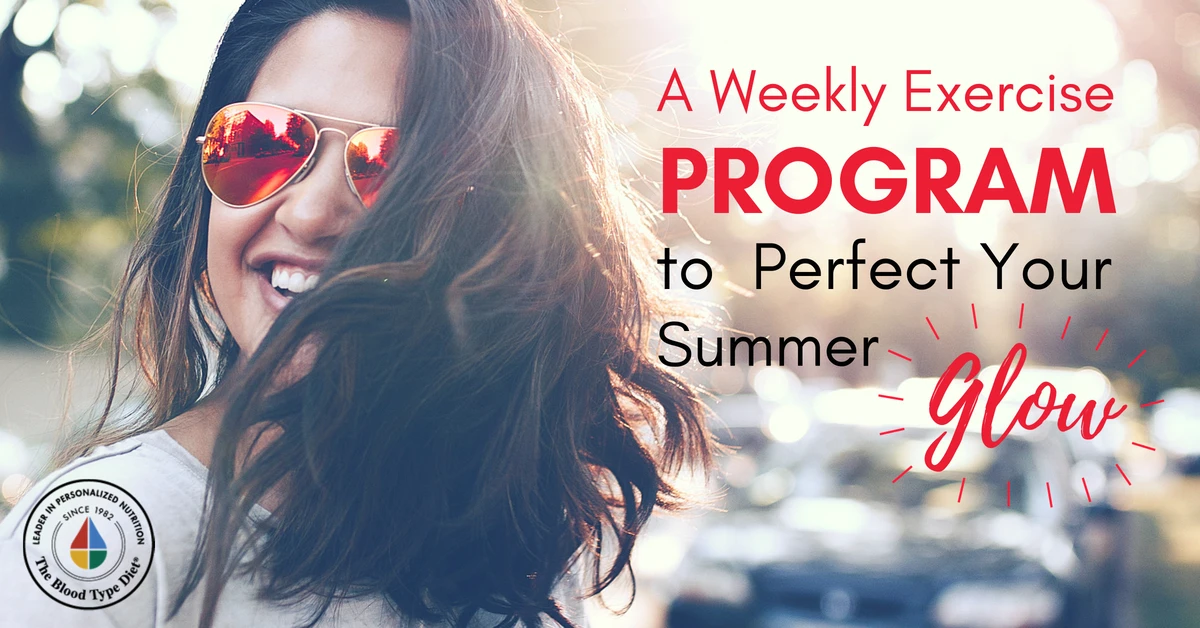 Welcome to summer.
With tank tops on and bikini bottoms out, beach season is simultaneously the most body-loving and self-conscious time of year.
Our quick, weekly exercise program is here to help you gain confidence in your summer glow. All it takes is a few minutes of stretching each morning.
Before you hit the coffee machine, try some yoga or simple aerobics. While you brush your teeth, stretch those calves. After a week of our easy routine, you may just feel as radiant as the sunny weather.
Monday – Is your lower back feeling tight? Try these three simple exercises. Repeat twice on each side.
Tuesday – This 5 minute full body stretch feels great. And you can do it while catching up on the morning news.
Wednesday – It's time to turn your workout up a notch with a 10 minute yoga routine primed to improve your flexibility and balance.
Thursday – This morning is all about Pilates. If you spend any time hunched over a computer, you'll benefit from the gentle upper back stretches.
Friday – We know it can be difficult to get moving at the end of the workweek. Start the day right with 3 minutes of cardio.
Excited for your next beach trip? We are too. For tips on ABO-specific workouts, check out this article on exercising right for your blood type.