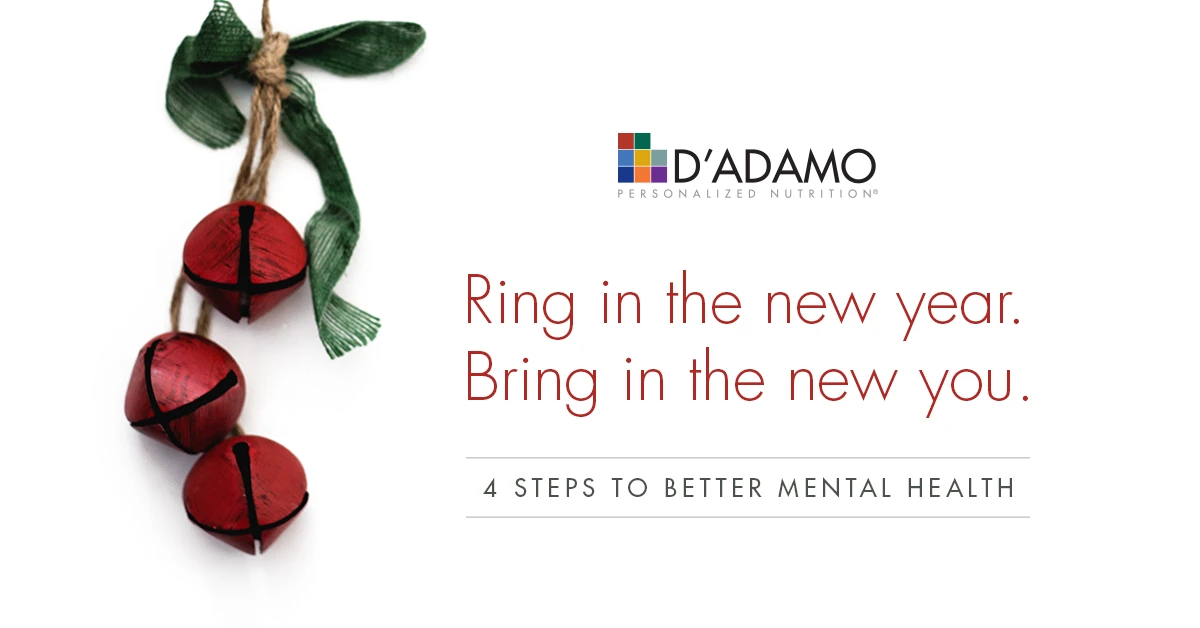 Your mental health is just as important to your overall wellness as your physical health. This being said, cognitive fitness is often overlooked. As we welcome in 2019, consider taking steps to improve your mental well-being so you can start the year off feeling like your best self. To get started, here are four simple steps to transition into the new year with a positive outlook.
| | |
| --- | --- |
| | Express gratitude. Research shows that practicing gratitude has a plethora of benefits for your mind and body, improving your sleep quality, self-esteem, physical health and mental strength. Throughout the year—and not only on Thanksgiving—be grateful for your friends, family and life's simple pleasures. Treat the journey of life as a gift, and it will be. |
| | Be light of heart. Being light means not letting anything get you so bogged down that you can't remember to laugh. Remember a time when you were young, when the world was a magical place. Or a time when you tripped and laughed about it. That's lightness. Don't take yourself so seriously that you can't laugh or smile or be moved by something, big or small. Lightness of heart is the antidote to stress and a critical ingredient in your recipe for success this new year. |
| | Be kind and generous with yourself. More times than not, we put ourselves at the bottom of the proverbial list, wear ourselves out, and then erroneously try to make ourselves feel better by overspending, overeating and overdoing it. Treat yourself like you would a precious child who was in your care: with sensitivity, gentleness and attention. You are precious and no one can give you what you need more than yourself. This year, the best gift to yourself is the practice of self-care. |
| | Reduce stress. De-stressing is key to improving mental well-being. Tranquility Base supports your natural mental and physical relaxation abilities. Regularly taking this right-for-all-types supplement can help you calm hyperactive alpha waves in the brain, encouraging calm and sleep. Tranquility Base can be synergistically paired with Catechol or Cortiguard, two supplements that help promote a healthy stress response. We've bundled these complementary products for you in our Calm Packs (O & AB; A & B). |
We are forever grateful for your dedication and commitment to wellness and look forward to continuing to be a part of your journey to better health. On behalf of all of us at D'Adamo Personalized Nutrition, we wish you happy holidays and a wonderful New Year.
---