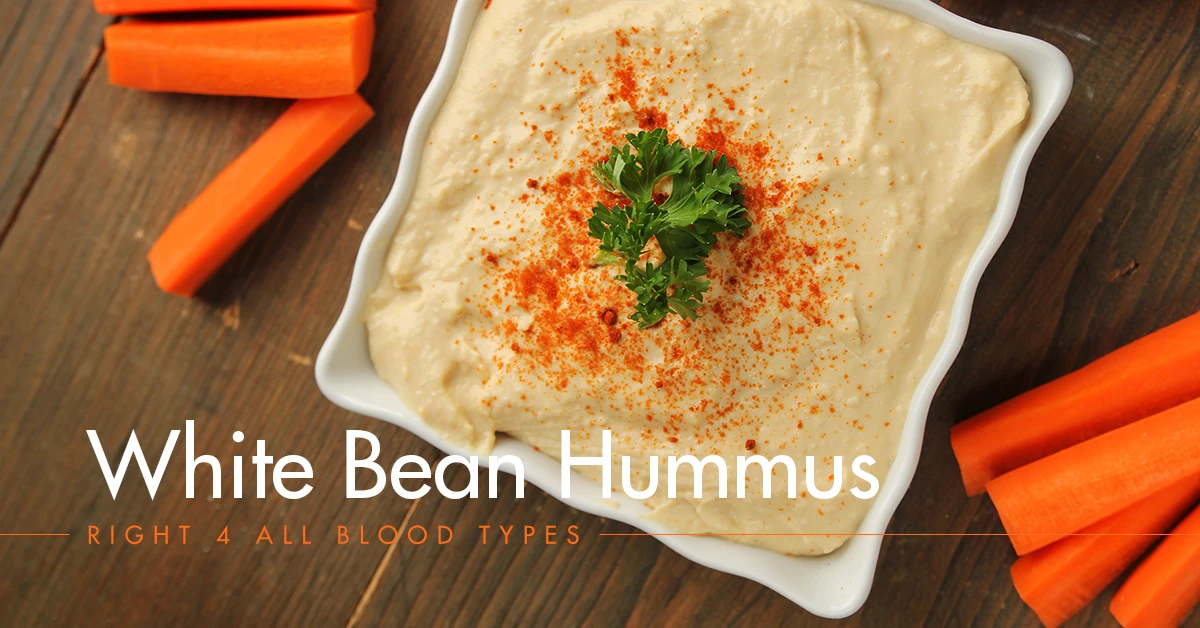 Hummus is a delicious appetizer and snack, but the traditional preparation uses chickpeas, which are an avoid for nearly every blood type. Our version utilizes white beans, a hearty and tasty option, along with the classic flavors of garlic and lemon, to create a hummus that every blood type can enjoy. Whether you use it as a dip, a spread or even a marinade, this recipe is sure to satisfy.
(Makes about 1 ½ cups)
Ingredients
1 cup canned white beans
2 to 4 cloves garlic (chopped)
2 tablespoons of fresh parsley (chopped)
2 tablespoons lemon juice
3 tablespoons olive oil
1 teaspoon sea salt
Instructions
Put all ingredients except parsley in food processor and blend them together.
Add parsley at the end and chill for one hour before serving.