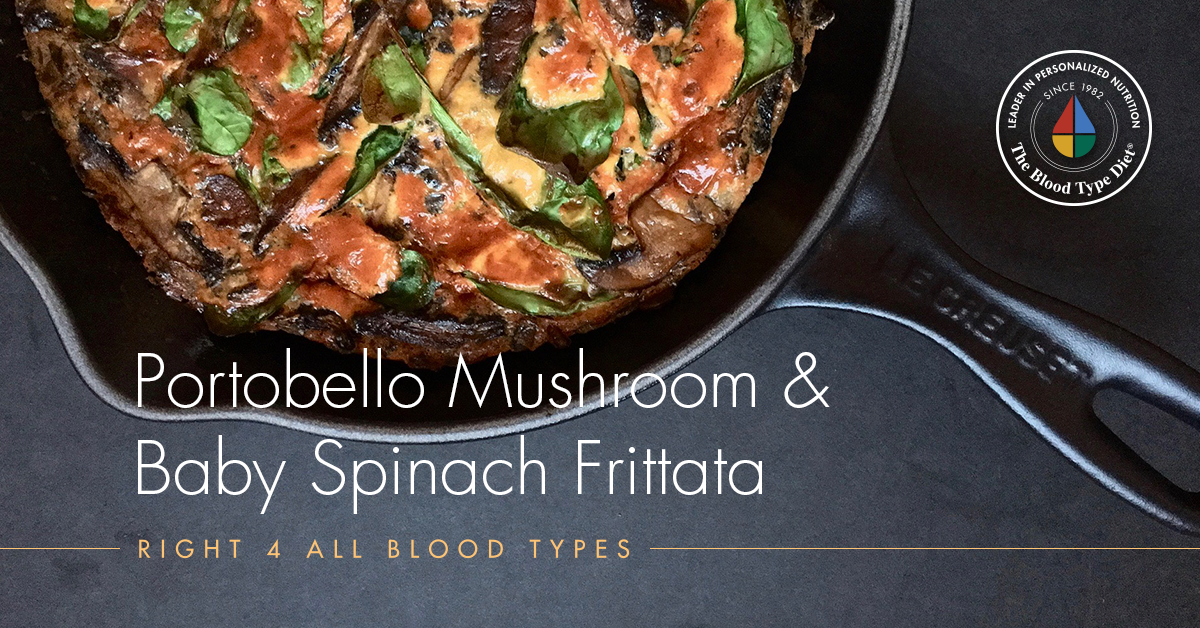 Eggs are a breakfast staple, but so many people simply fry them and don't give them the attention they deserve. With the proper company, eggs can be so delicious, it will be hard to limit them to just the morning! This recipe is a perfect example. By adding the meatiness of portobello mushrooms and the light, fresh flavors of baby spinach, the simple egg is elevated to delicious and memorable status.
[ Serves 2-3 People]
Ingredients:
4 Free range, organic eggs
1 Large Portobello mushroom or 6 Portobellini mushrooms
2 Garlic cloves peeled and thinly sliced
1 Cup fresh baby spinach leaves
1 Tablespoon olive oil
A pinch of salt
1 Teaspoon Ghee
Directions:
Preheat your oven to 400 degrees.
Cut the Portobello mushrooms about ¼ inch thick and thinly slice the peeled garlic cloves.
On a large baking tray, lay the mushroom, sprinkle the sliced garlic and drizzle the olive oil evenly. Sprinkle a little salt and roast in the oven for about 10 minutes, or until the mushrooms are cooked through and golden brown.
In a large mixing bowl whisk the eggs with a pinch of salt until light and frothy.
Pull the roasted mushrooms out of the oven and allow to cool for a few minutes, leaving the oven on.
Grease an oven-safe casserole dish with the clarified butter. Pour in the whisked eggs, add the mushrooms and the fresh baby spinach on top, using a spoon to evenly spread the added ingredients.
Cover and bake for 8 to 10 minutes, or until the eggs are cooked through.
Enjoy the frittata with a side of feta cheese or farm cheese that is Right 4 Your Type.