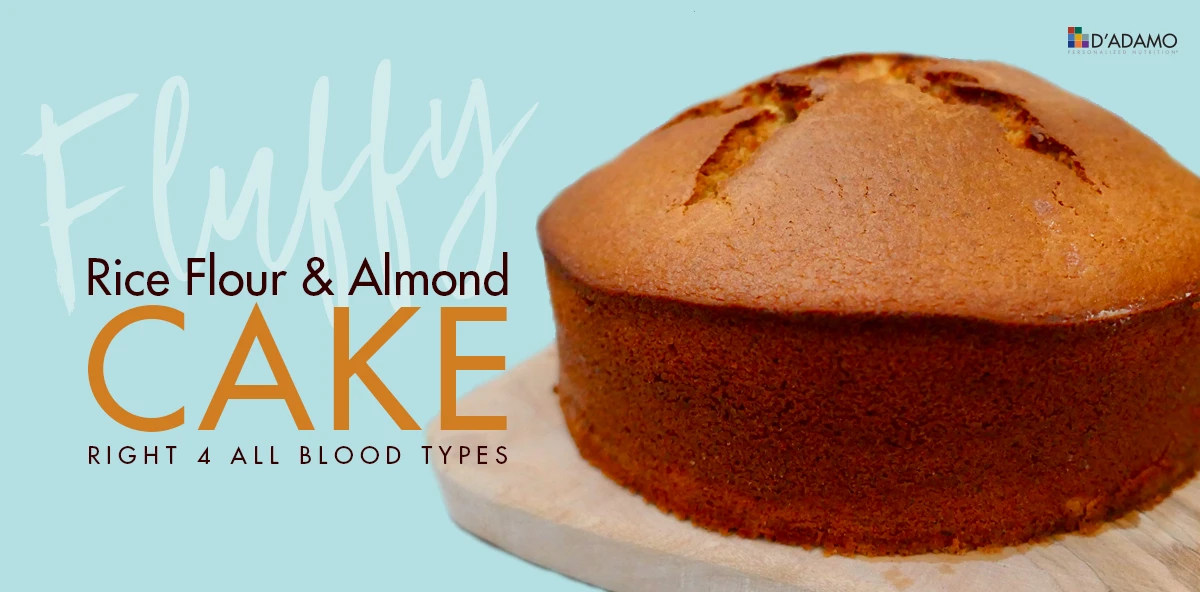 Ingredients
1 cup rice flour
4 medium, free range, organic eggs
½ cup agave syrup
1 vanilla pod, scraped*
½ cup rice milk
1 cup almond powder / meal / flour
Clarified butter or (a right for your type) oil spray for greasing pan
Directions
Preheat your oven to 338°F.
In a large bowl, break eggs and add agave syrup and vanilla. Mix with an electric whisk for at least 10 minutes until the eggs froth and double in volume. Be patient and make sure the mixture becomes light and opaque as this will ensure a successful cake.
Add the rice milk and mix well.
Add the rice and almond flours and mix for an additional minute until all ingredients are well combined in the batter.
Grease a non-stick round 7 inch pan with clarified butter or spray. Pour the batter in and bake for 35 minutes, or until a toothpick comes out clean.
*Type O Non-Secretor please omit