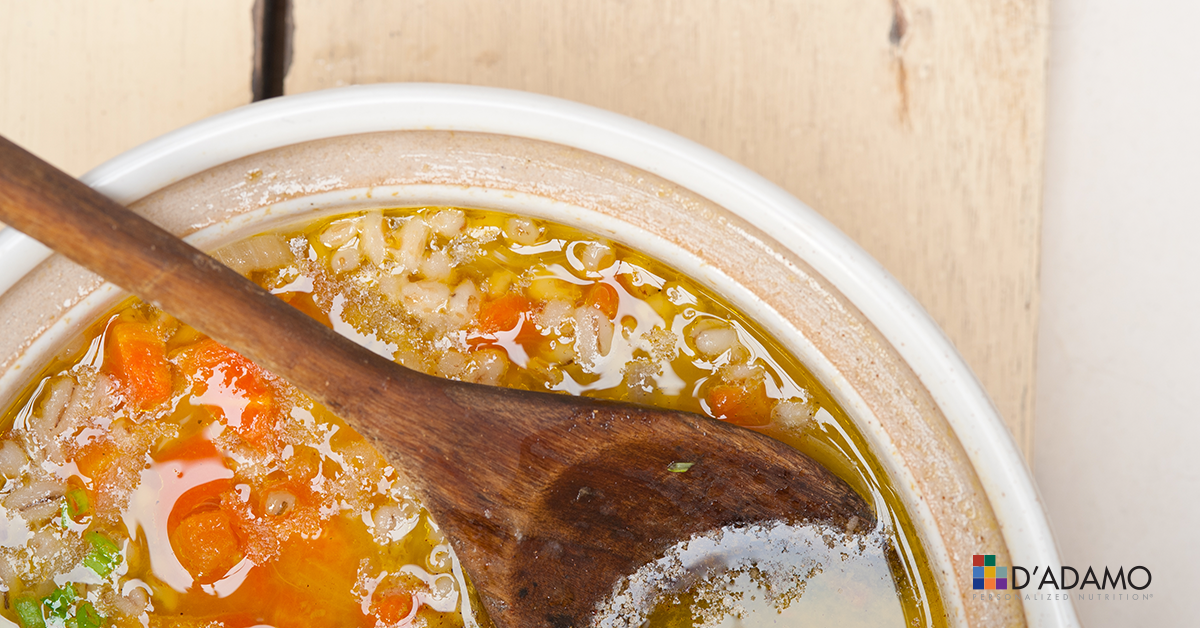 Ingredients:
1 (3 lb.) whole chicken (B & AB should use turkey instead)
4 carrots, chopped
4 stalks celery, chopped
1 large onion, chopped
2 garlic cloves, chopped
Water to cover
2 tbsp sea salt
3 sprigs fresh thyme or 1/2 tsp dried
1 bay leaf
Directions:
Put the chicken, carrots, celery and onion in a large soup pot and cover with cold water. Simmer, uncovered until the chicken falls off the bones - about 2-2.5 hours (skim off foam every so often).
Take everything out of the pot and strain the broth if need be. Pick the meat off the bones. Add back to the broth and serve!