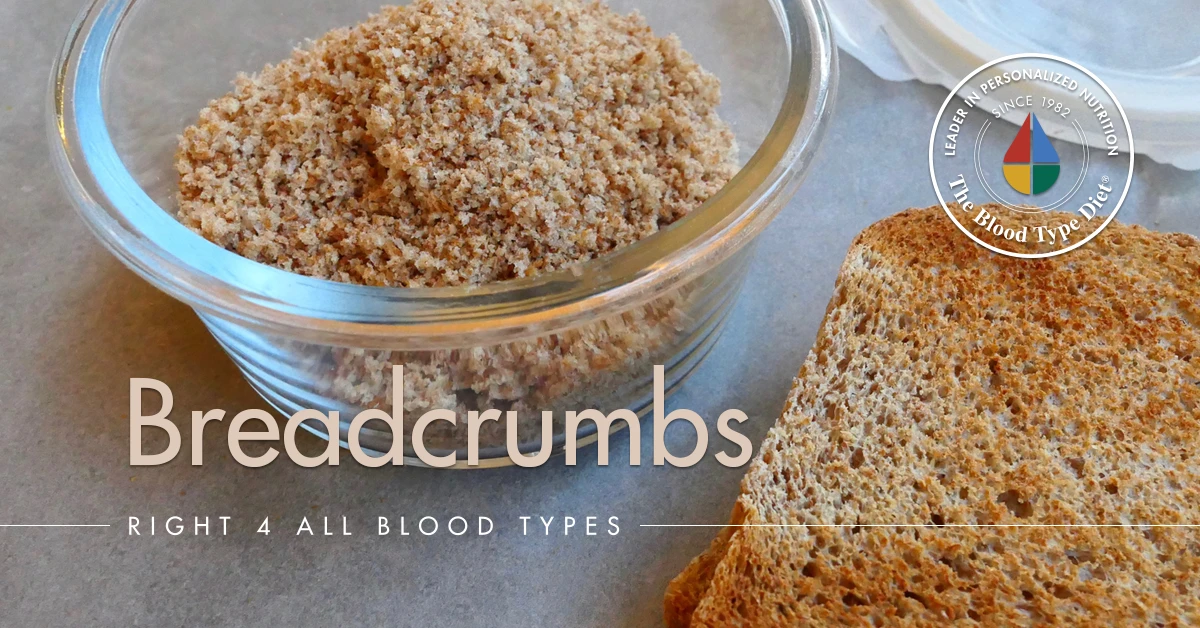 Breadcrumbs Personalized for Each Blood Type
Breadcrumbs are a foundational ingredient for many recipes, but finding pre-packaged breadcrumbs that are free of avoids can be a chore. To make things easier, we created these simple recipes for each blood type to have healthy breadcrumb options. Feel free to make these breadcrumbs ahead of time so they are ready when you need to make a recipe. If you prefer flavored breadcrumbs to plain, customize these mixes with dried herbs you enjoy such as parsley, rosemary, thyme, sage or basil, just to name a few.
Ingredients
Type A: 4 slices spelt or oat bread
Type B: 4 slices brown rice/millet or spelt bread
Type AB: 4 slices spelt or oat bread
Type O: 4 slices gluten free bread
Directions
Toast slices of bread, and let cool.
Pulse the slices of toast (and any herbs you like) in a food processor until they are coarse breadcrumbs.
Store in a sealed container or use immediately.