Volume 13, Number 11
A Month of Thanks & Gratitude

by Martha D'Adamo

November is the perfect month to cultivate a greater awareness of what we are thankful and grateful for in our lives. Why wait for Thanksgiving and have one day of this, when you can cultivate a growing list of all the things/people/feelings you have that enhance the quality of your life?

When our daughters were younger, we made a journal for the month of November, and each day, we all added one thing we were grateful and thankful for. Some days it was a really big thing; others it was something that may have on an ordinary day gone unnoticed…the holding of a door, the witnessing of a bird in flight, the kindness of a stranger. Although our daughters are now grown women, I am constantly reminded of how grateful I am to be their mother. They taught me how to "mother," they humanized me, and now, as young women, how much I enjoy them and value them. They continue to help me grow and keep me honest with myself…and they make me laugh!

This November, I am dusting off the Gratitude and Thanks Journal, and I'll be adding to it each day. My first entry will be my thanks and appreciation for the staff and the customers of D'Adamo Personalized Nutrition. We've created a strong sense of community together, and we are revolutionizing the concept of health and wellness.

Wishing you all a wonderful month.

Martha
Quite a few different researchers have investigated blood type and influenza. The volume of research alone is almost enough to suggest strong blood type connections, but let's look at the research just to be sure.
After exposure to the influenza virus, an immune process termed "seroconversion" should occur. This means that your immune system should be producing antibodies against the influenza virus. Researchers have found that after circulation of influenza A [type (H1N1) and (H3N2)] and influenza B viruses, the immune response (as measured in a rise in antihaemagglutinin antibodies against the virus) differ along blood type lines.
The following generalized immune observations apply:
Blood type A: Overall has a great ability to generate a quick and substantial antibody response against influenza type A(H1N1) and especially A(H3N2). Their antibody response against influenza B is not quite as dramatic.
Blood type AB: Relatively poor ability to generate high antibody levels against any of the influenza viruses.
Blood type B: Reasonable, but not great ability to generate an antibody response against influenza A(H1N1). Slowest (it can take them 3-5 months) and weakest ability to generate antibodies against influenza A(H3N2) of any blood type. Against influenza B virus, blood type B has a significant advantage and responds differently from either blood group A or O. The blood type B immune response happens much earlier and persists longer.
Blood type O: Relatively effective ability to generate antibody response against influenza A(H1N1) and A(H3N2) viruses. Antibody response against influenza B is not as dramatic as blood type B.
Some researchers have hypothesized that one explanation for the typical emergence of the new epidemic strains of influenza in Asia is connected to blood type (and the relatively high proportion of type B blood found in Asia). It seems that blood type B has a genetic predisposition to latent (chronic) persistence of influenza A virus, especially A(H3N2) "Hong Kong" variants. Often, the influenza virus antigen can still be found in healthy type B individuals as much as 5 months after a "flu." This means that although they might not have symptoms, they are providing a safe harbor for the virus.
With these differences in immune responses, we would expect to see differences in susceptibility to and severity of influenza infection between the different blood types... and indeed we do. What we find is that the susceptibility to influenza changes based upon your blood type and the properties of the circulating strains of influenza virus.
Looking at influenza A as a whole, the following blood type generalities exist. People with blood type B (and AB) are going to be much more susceptible to infection during times when new antigenic variants and serotypes of influenza virus appear. This is actually particularly bad news for B's and AB's, since this is the type of influenza A virus change that results in widespread flu pandemics. Blood type O individuals tend to be susceptible to influenza infection at the period of the circulation of virulent strains (so in years when the flu is making people feel really sick, type O will be hit the hardest). Type A's are the lucky ones when it comes to influenza A; they have a generalized susceptibility to the less virulent strains of influenza A.
Overall, influenza is probably most problematic year to year for Type ABs. In general, they are more sensitive to infection by both influenza A and B than the other blood types. They are affected by these viruses earlier and more severely than those with the other blood groups (and they need to be extra cautious regarding an abrupt change in the influenza A virus as well). Blood type B is going to be most severely affected when the influenza A(H3N2) (this in the "Hong Kong" variety and its relatives) is in circulation, has relatively little difficulty with influenza B, and has to be very concerned about an abrupt change in the influenza A strains. Type O gets less influenza A(H1N1) and more A(H3N2). Type A blood indirectly offers relative protection against both strains of influenza A.
Immune Boosting Tips
for Each Blood Type
The simplest way to prevent colds is to make sure that you wash your hands frequently. Germs can live for hours and even days on surfaces. Wash up, and remember to cough into your sleeve! The next best way to keep your immune system strong is to eat right for your blood type.
Following the Blood Type Diet means that you are eating foods that optimize your ability to digest efficiently and are well suited for you, which increases energy and vitality. These allows for more available energy to fight off colds or flus.
Additionally, minimize processed sugars and foods as they depress the immune system and feed the "bad germs." Probiotics and fermented foods can help maintain healthy gut flora, which in turn "crowds out" unhealthy germs. Fiber from fruits and vegetables also helps to feed the "good germs" in your gut, while also providing nutrients to keep your immune system strong.
The right kind of exercise can also help boost the immune system, but overdoing things can weaken it. Type Os benefit from intense physical exercise four or more times a week. Type Bs need a balance between gentle and more intense exercises. Types A and AB benefit most from relaxing exercises like yoga or Tai chi and low impact aerobic exercises only 2-3 times a week. Start slow if you're out of condition, and check with your doctor before beginning any exercise program.
Proper supplementation can also target immune support, and there are a wide range of choices available. Here are some of our favorites from Dr. D'Adamo:
Proberry 3, a delicious blend of blueberries, elderberries, red raspberries, and cherry extract. Proberry 3 is a rich source of antioxidants and is a great choice for immune support during the cold and flu season. It is pleasant tasting and a hit with children. It is so good you can take it by the spoonful, use it in recipes, or add a teaspoon to water or juice during cold and flu season to get a fortifying boost of these important antioxidants. Add in a teaspoon of Dr. D'Adamo's ARA6 Powder for a complete immune boost. ARA 6 is a light, easily blended powder derived from the Western Larch tree, an excellent source of soluble fiber. The primary component of ARA 6 is high-molecular weight polysaccharides capable of up-regulating critical aspects of the immune system.
If you often 'eat on the run' consider trying Dr. D'Adamo's UniBar in Chocolate Cherry or Blueberry Almond for a healthy protein-rich in-between meal snack. Or prepare a great smoothie with a protein boost by blending beneficial fruits and juices with Dr. D'Adamo's unique Protein Blend Powder A, Protein Blend Powder B/AB, or Protein Blend Powder O. For a veggie boost, add a spoonful of Harmonia Deluxe, an exceptional blend of organic nutrients and has the light, crisp taste of freshly picked berries. Our money saving Healthy Blends Pack A, Healthy Blends Pack AB, Healthy Blends Pack B, and Healthy Blends Pack O, contains Harmonia Deluxe, Proberry 3 Liquid, ARA6 and even a canister of delicious Sip Right Tea just for you! Harmonia, Proberry and ARA 6 are friendly for all blood types - perfect for multi-blood type families.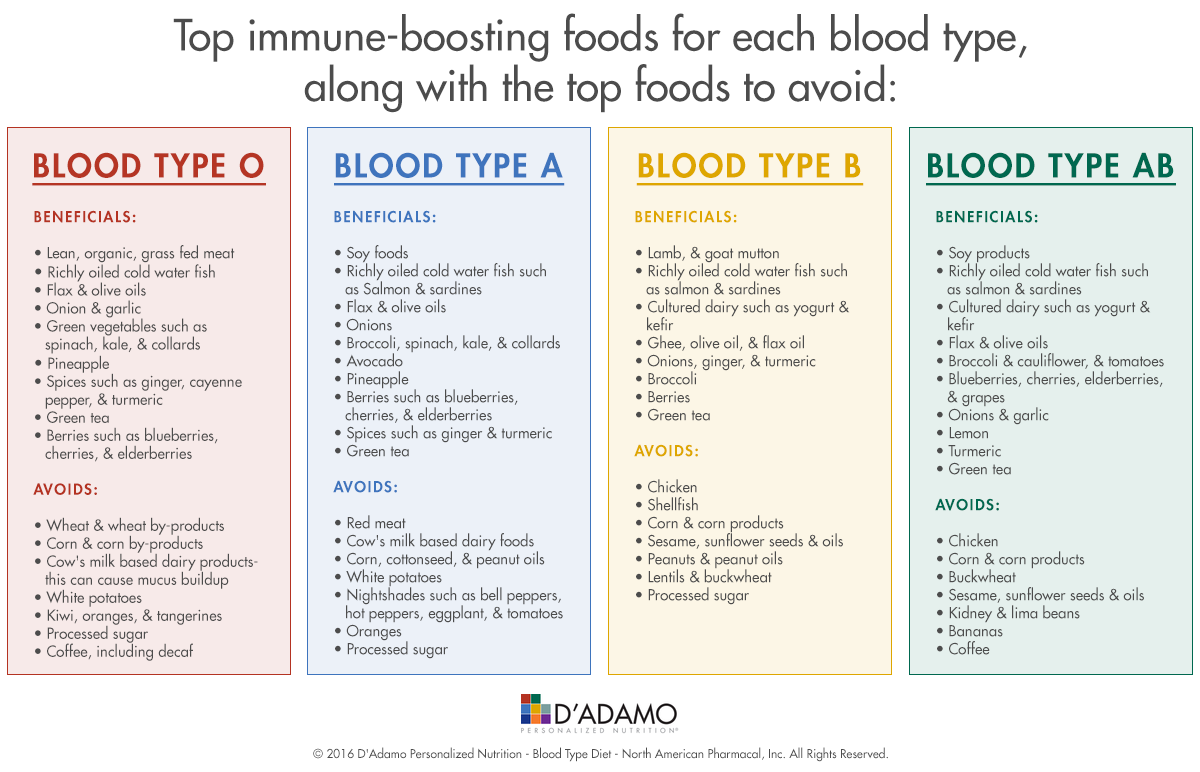 5 Ways To Use Proberry

With the change of seasons, we all need a little immune-boosting support, and there's no better way to do that than with Proberry 3 Liquid. Reap the health enhancing benefits of dark-hued berries such as blueberry, elderberry, and raspberry, a potent antioxidant combo that is good for you and tastes great. You can get creative and enjoy Proberry 3 Liquid in many ways.

Straight Up

Nothing beats a lip smackin' teaspoon of Proberry 3 Liquid! Tart and tangy, adults and children enjoy the flavor and benefit from all Proberry's immune enhancing properties.

Tea

Simple and easy. Boil water and pour into your favorite teacup. Add 1-2 teaspoons of Proberry 3 Liquid and stir. Add a slice of lemon, and sit back and enjoy this satisfying and healthy cup of berries in a teacup.

Spritzer

Add 1-2 teaspoons of Proberry 3 Liquid to 8 ounces of seltzer or sparkling water. Stir, and add in some blueberries and raspberries and even a sprig of mint to make a beautiful, delicious and health-supporting drink.

Pancakes

An all time D'Adamo Family favorite! Drizzle Proberry 3 Liquid on right for your type pancakes or crepes. An excellent way to start the day for adults and children of all ages.

Salad Dressing

Proberry 3 Liquid is an astonishingly delicious addition to a basic salad dressing. It's so good and easy to make, we even have a video!
ARA 6

If you are looking to improve the health of your gut and your microbiome, ARA 6 is an essential element in your health protocol.

In addition to its immune-enhancing effects, ARA 6 is a natural source of soluble fiber that promotes colon health, and it acts as a prebiotic food supply for gut microfloral balance.

ARA 6 was the first product developed for the consumer market by Dr. Peter D'Adamo, the initial researcher on its efficacy for clinical use back in the early 1990's. It is good for all blood types and it mixes easily in liquids, which makes it ideal for children or for those individuals who have problems swallowing pills.

Proberry 3 Liquid

Reap the health enhancing benefits of dark-hued berries such as blueberry, elderberry, and raspberry. Packed with powerful antioxidants, Proberry 3 Liquid is a great tasting syrup that mixes well with water, tea, or juice and a great choice for immune support during low temperature weather or changing seasons.

Proberry Caps

Dark-hued berries such as blueberry and elderberry contain antioxidants that support healthy aging.

Pigmented flavonoids are capable of increasing levels of vitamin C, support healthy capillary stability, support collagen production, and promote a healthy immune response. Proberry Caps is a unique combination of three powerful plant-based antioxidants: blueberries, elderberries, and acerola cherry, a fantastic triad that is a great choice for healthy immune support during times of biological challenge. Proberry Caps feature a critical 4:1 concentrate of elderberry combined with ARA 6 to optimize normal immune function.

Proberry Caps support healthy aging as well as optimize healthy immune function.

Quercetin Plus

Quercetin is a natural, plant-derived flavonoid 400 times more potent than vitamin E that protects against free radical damage. Additionally, Quercetin has been used for decades to help support a healthy cardiovascular and immune system. Another common use of Quercetin has to do with its ability to support the healthy response to occasional inflammation following sports activity. As Quercetin bioflavonoids are not easily assimilated through the gut wall, Dr. Peter J. D'Adamo has added Bromelain enzyme to the formula to enhance absorption. Our Quercetin formula is hypoallergenic, and it is derived from non-lectin containing sources. All blood types and GenoTypes can use Quercetin Plus.

Genoma Security

Genoma Security is a traditional herbal formula crafted by Dr. Peter J. D'Adamo from a balance of five well-researched herbal ingredients designed to gently enhance a healthy immune response.

Genoma Security features the following traditional ingredients:

Andrographis paniculata: In use since ancient times, Andrographis is renowned in the Siddha and Ayurvedic systems of medicine as well as in tribal medicine in India. Andrographis supports our own natural resistance and helps the body's own natural defense mechanisms.
Schisandra chinensis: A renowned herb in Chinese medicine linked to healthy immune response.
Rhizoma Atractylodes Macrocephalae: Practitioners of Chinese medicine believe that atractylodes affects the Spleen and Stomach meridians, or energy pathways in the body, serving as a "Spleen Qi tonic," supporting metabolic functions by increasing nutrition, increasing energy, and regulating fluids.
Scutellaria baicalensis (Chinese Skullcap): As a member of the mint family, Chinese Skullcap has long been used in traditional Chinese herbal medicine to support digestive and immune system.
Eleutherococcus senticosus (ginseng): This herb is also known to promote a healthy response to occasional stress.

Genoma Security is one of the best selling and all time favorite products for our customers, and it provides immune support and a "security blanket" for all blood types and GenoTypes.
Immune Boosting Vinaigrette

Right 4 All Blood Types

Ingredients:

1 tablespoon of Proberry 3 Liquid
1 clove fresh minced garlic
1/4 teaspoon fresh minced ginger
3 tablespoons extra virgin olive oil
Pinch of pepper
Pinch of sea salt

Directions:

Whisk all ingredients together until well combined.
Add your favorite Blood Type Diet salad.

Find more delicious, simple to prepare recipes in the Eat Right for Your Type Personalized Cookbooks.