Video Archive
Click and Play to Learn
About The Blood Type Diet
Blood Type Diet Educational Films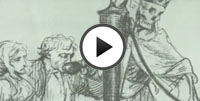 Blood Type Movie: 'Substance'
One of five video shorts made by Dr. Peter D'Adamo and exhibited during the author tour for his book Live Right For Your Type. 'Substance' examines the structure and function of the blood group antigens and their significance in human prehistory, with regard to infections and anthropology.
About SWAMI Diet Software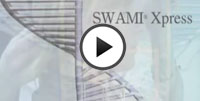 SWAMI XP Diet Software
A short film about Dr. D'Adamo's SWAMI XP Diet Software program. Unlike static, unchangeable, one-size-fits-all diet books, SWAMI XP will use your own health profile to build a dynamic, one of a kind diet book that is right for you.
About The GenoType Diet